| | |
| --- | --- |
| Posted on May 4, 2014 at 9:45 PM | |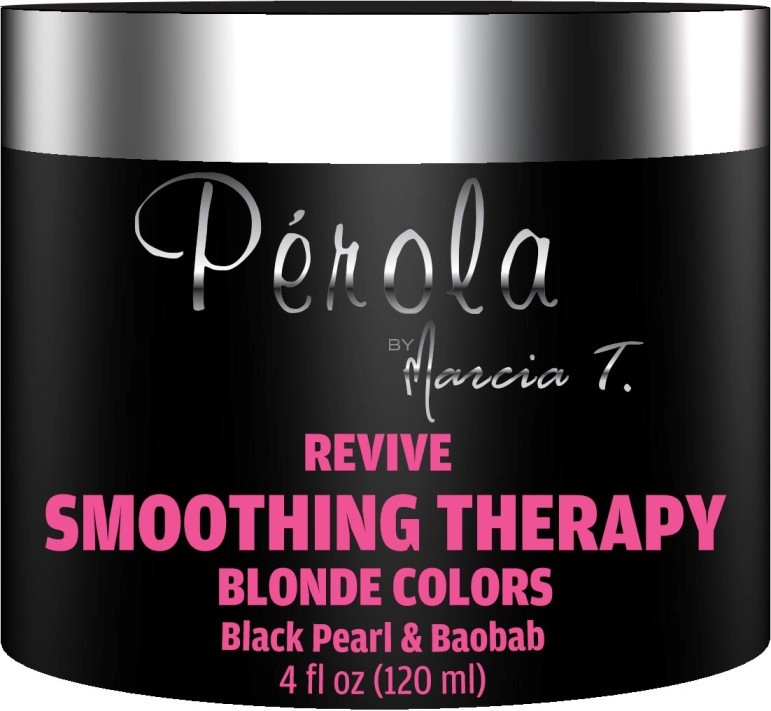 Revive Smoothing Therapy offers the latest innovation in hair care to bring you the finest home-use smoothing therapy available today. We have combined super moisturizing natural ingredients, such as Baobab Oil, which is extracted from the seeds of the flowers that bloom on the "Tree of Life," Black Pearl extract, and a specialized blend of acids, to leave your hair smooth, shiny, and frizz free.
• Results Last Up To 30 Days
• Eliminates Frizz Up To 70%
• Application Takes Less Than 90 Minutes
Black Pearl:
A symbol of elegance, timeless sophistication, sensuality and confidence, the black pearl is known as both the "Pearl of Queens" and the "Queen of Pearls." The natural marine mineral is essential to the structure of the hair, acting in tandem with many enzymes and antioxidants by supporting detoxification pathways, health and vitality.
Baobab Oil:
Extracted from the Baobab Tree known as the "Tree of Life," Baobab Oil has intense moisturizing qualities, as well as high levels of minerals, vitamins A, D, E and F with essential fatty acids omega 3, 6 and 9. It helps restore moisture to dry hair, all while improving elasticity and reinforcing the hair's structure
Categories: keratin treatments