| | |
| --- | --- |
| Posted on October 18, 2012 at 11:45 AM | |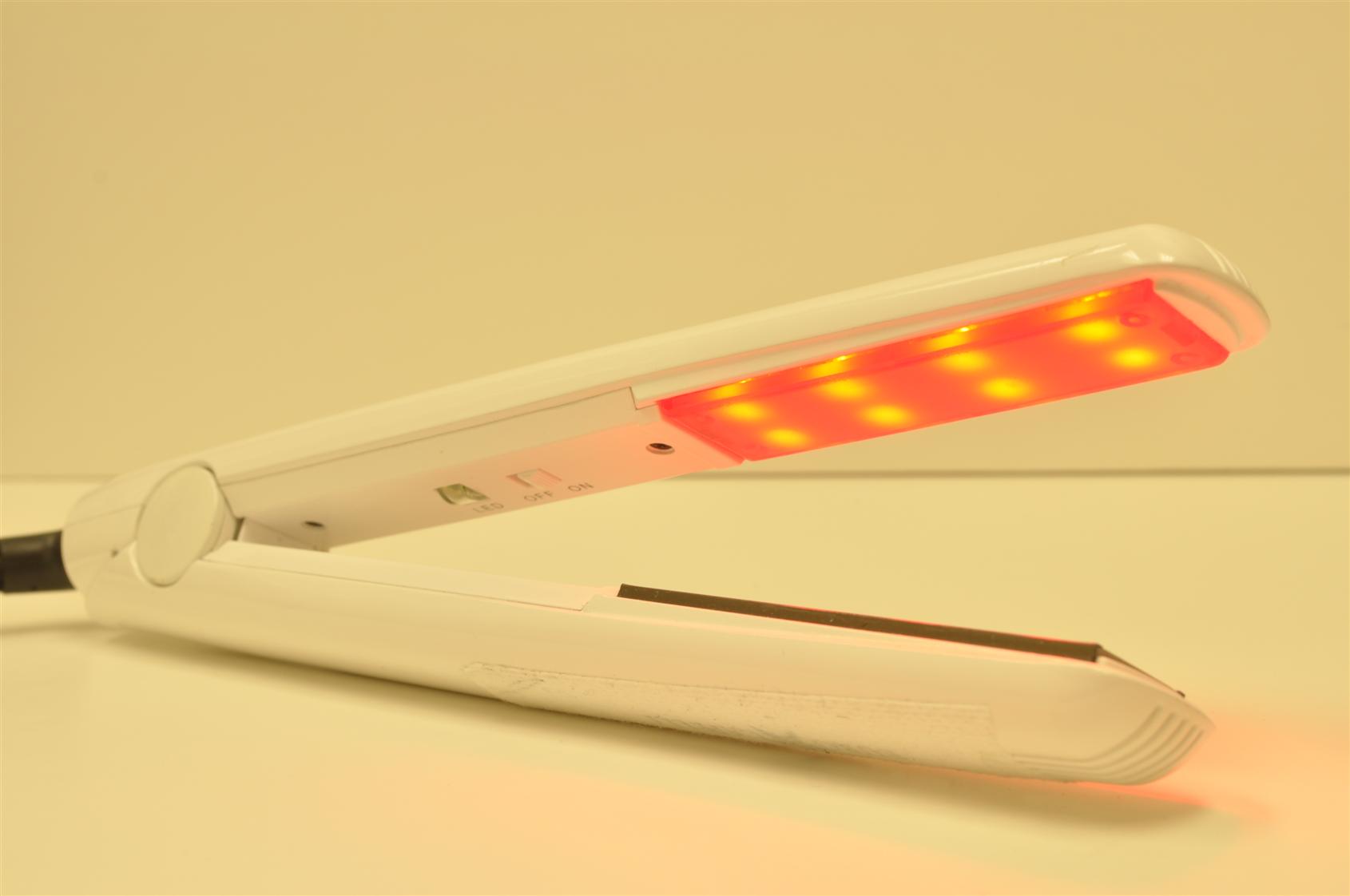 Hair Care Clip with Ultrasonic Far Infrared Rays
Ultrasonic & infrared hair care clip/infrared hair straightener/ultrasonic hair straightener/laser hair iron/keratin therapy
1)It is not a hair iron but a professional hair care clip which can make your hair more healthy and shiny with ultrasonic and far infrared rays
2) HEATING-ALWAYS A KIND OF HURT TO HAIR
Swollen with the heat, the hair squama expands, which causes the crisis of water loss and protein dissolution even during hair care process
This hair care clip can solve the problem perfectly
3) FOUR STAGES OF THE ULTRASONIC COLD THERAPEUTICS
Routine care-densify the hair cuticular stratum-water locking and wet keeping
Periodic reconstructing-reconstruct the tissue and remedy the gap
Hair dying-color selecting/color fastness/color polishing-completely removing, densifying the pigment molecules, shutting gaps of the hair cuticular stratum
Posting-heat preservation/curl keeping-replenishing the stuff, remedy the gap
4) FUNCTION OF ULTRASONIC
Water molecular structure exits in 3 statuses:
solid below 0 degree, liquid under normal temperature and gaze it above 100 degree, with the help of dynamic wave vibrating 36000 times/seconds, the ultra-micro molecular of the water and protein can penetrate directly into the cortex. Magnetic wave vibrating device can gasify the water directly and change the structure of the molecular under normal temperature and with the help of hair infrared rays, the damaged hair will be recovered directly, without heating and swelling, causing less expansion of hair squama.
Keratin Cold Therapeutic!!
Ultrasonic & Far-Infrared hair care iron
Infrared hair care treatment
Ultrasonic & far infrared hair straightener/iron, hair care treatment with CE/ROHS certification.
Keratin Cold Therapy!!
Product Description:
This is the product to deliver and maintain the Unprecedented Stunning Gorgeous Hair.
This is not a hair straightener or flat hair iron, but a next generation technology for hair beauty, which is very successful and popular in Japan & Italian markets.
It provides the superbly nonabrasive cleaning of the hair cuticle layer, and super changes the proximal scale with quintessence, completely rejuvenises the degra.
HAIR HOLISTIC 561-372-5354
Categories: Hair- general info, organic living , services