Hair Holistic Safety Precautions in Effect During the Pandemic
 As things start to open slowly, Hair Holistic has put in place preventative measures and precautions to reduce the spread of COVID-19; however, HAIR HOLISTIC can not guarantee that you will not become infected with COVID-19. Further, attending the hair salon could increase your risk and your child(ren)'s risk of contracting COVID-19.
We are following all of the state/province guidelines for safety and sanitation.
In preparation, I would like to schedule a phone, text or virtual tele-beauty (recorded) consultation so we can discuss, agree and secure the appropriate amount of time for your visit.
You voluntary agree to release personal & health information Discuss and fully accept salon safety protocols and procedures prior visit .
OUR COMMITMENT TO MINIMIZED SPREAD
HAIR HOLISTIC has taken steps to reduce the risk of spreading the coronavirus within the salon and we have posted our efforts on our website and in the salon. Please let me know if you have questions about these efforts.
 If You or I Are Sick
You understand that I am committed to keeping you, me, [my staff] and all of our families safe from the spread of this virus. If you show up for an appointment and I [or my office staff] believe that you have a fever or other symptoms, or believe you have been exposed, I will have to require you to leave the salon immediately._______
 If I [or my staff] test positive for the coronavirus, I will notify you so that you can take appropriate precautions.
 Your Confidentiality in the Case of Infection
If you have tested positive for the coronavirus, I may be required to notify local health authorities that you have been in the office. If I have to report this, I will only provide the minimum information necessary for their data collection and i will provide necessary details of your visit .  By signing this form, you are agreeing that I may do so without an additional signed release________
PHASE 1 -RE OPENING
opening with very limited hours, small staff.
additional time between appointments for more thorough cleaning and sanitation, no blow drying hair
*Employees and guests will receive a temperature check prior to entering premises
*enforce 6 feet social distancing
*we will take one client at the time
*Additional guests shouldn't come to the appointment, only those needing services.
*All clients will be required to wear a mask or face shield at all times while in the salon premises, NO EXCEPTIONS. If you have difficulties using the mask during the service ,you can buy a face shields available by request. Initial ________
*Clients off limit salon areas like Retail, Coffee bar, Sofa, sink ,front desk
-You can wait in your car for more comfort
-apply and go for henna services
-color kit to go ,if you are not ready to visit us
*No magazines or books available
* please help us to sanitized the areas you use and touch (Like door handles ,bathroom faucet, toilet flush, chair cover )with the spray sanitizer we provided you in your kit .
As a part of finding an efficient and productive sanitation procedure, HAIR HOLISTIC will provide a disposable safety salon kit.
This Disposable supplies are for each client and all salon services and it will be in place for the safety and security of all.
We are working hard to give you the new disposable measures at a reasonable disposable fee, so you can continue having your essential hair services with a peaceful mind that you will be safe in our salon .
-The disposable kit will include but it not be limited and it will depend on availability, demand, supplier price, etc : shoe cover, disposable gown, 1 cape, 1fiber towel, towel, bowl, blue face mask, small hand sanitizer spray ,chair and sink cover, plastic cap, comb, clips, gloves ,toilet cover ,. -Disposables are available regular plastic $20 _______ and eco friendly biodegradable version $24______
-If the disposable fiber towel is not enough you can buy extra ones or a choice of micro fiber or cotton towel ______
*HAIR HOLISTIC WILL AVOID THE USE OF THE BLOW DRY TO AVOID THE AIR FORCE TO SPREAD VIRUS or FLUIDS _________
RETAIL
*CURB DELIVERY ONLY
*ORDER BY PHONE,EMAIL,SOCIAL MEDIA
Payment
*contactless PAYMENT PREFERRED :
VENMO 561-372-5354 IBANAV
PAYPAL [email protected]
Apple Pay
Apple Cash
PHASE 2
open with more staff, move from one shift per day to two shifts per day, same sanitation protocols as phase 1.
Same client requirements as phase 1
PHASE 3
Relaxation of some of the sanitation protocols based on public health data assessment and experiences of other businesses, may include less time between services, reopen all spa services but no locker room use or related amenities
PHASE 4
A further relaxation of sanitation protocols and other policies enacted during phases 1, 2 and 3.
This will be the operative phase until a vaccine is developed for COVID-19.
Higher safety protocols than before the coronavirus pandemic will still be
To continue to serve you during these times, we would like to offer curbside delivery of our products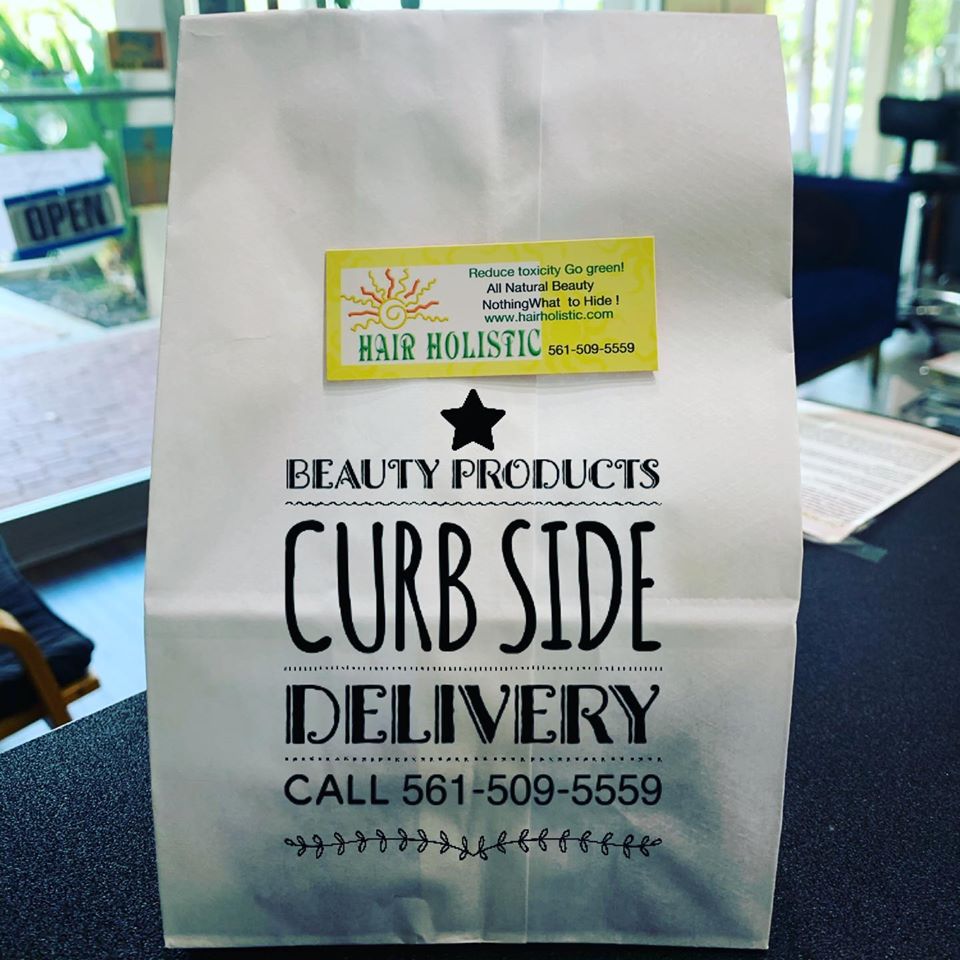 To continue to serve you during these times, we would like you to know we won't be shutting down our lab as the products we sell which now includes liquid hand and bath soaps are qualified as life sustaining. As far as we know, distributors such as yourself, fall into this category as well.
We have adopted stringent disinfecting procedures for all arriving boxes, contents of every box, product handling and filling which now includes disinfecting all filled bottles and jars, packing materials and boxes before products are shipped.
According to the New England Journal of Medicine COVID19's stability is as follows:
3 HOURS IN AIR
4 HOURS ON COPPER SURFACES
24 HOURS ON CARDBOARD
2-3 DAYS ON PLASTIC AND STAINLESS STEEL.
With that in mind, since we don't know if the virus has been exposed to boxes once they leave our lab, we strongly encourage you to handle the boxes with gloves, wear a mask and allow the boxes to remain unopened for a period of a minimum of 4 days to be safe. Basically the same attitude and precautions as the health professionals are stating which is to assume you and everyone else has the virus and protect yourself and others accordingly. We also strongly encourage to pass this info along to your clients.
Stay well and good luck through these trying times.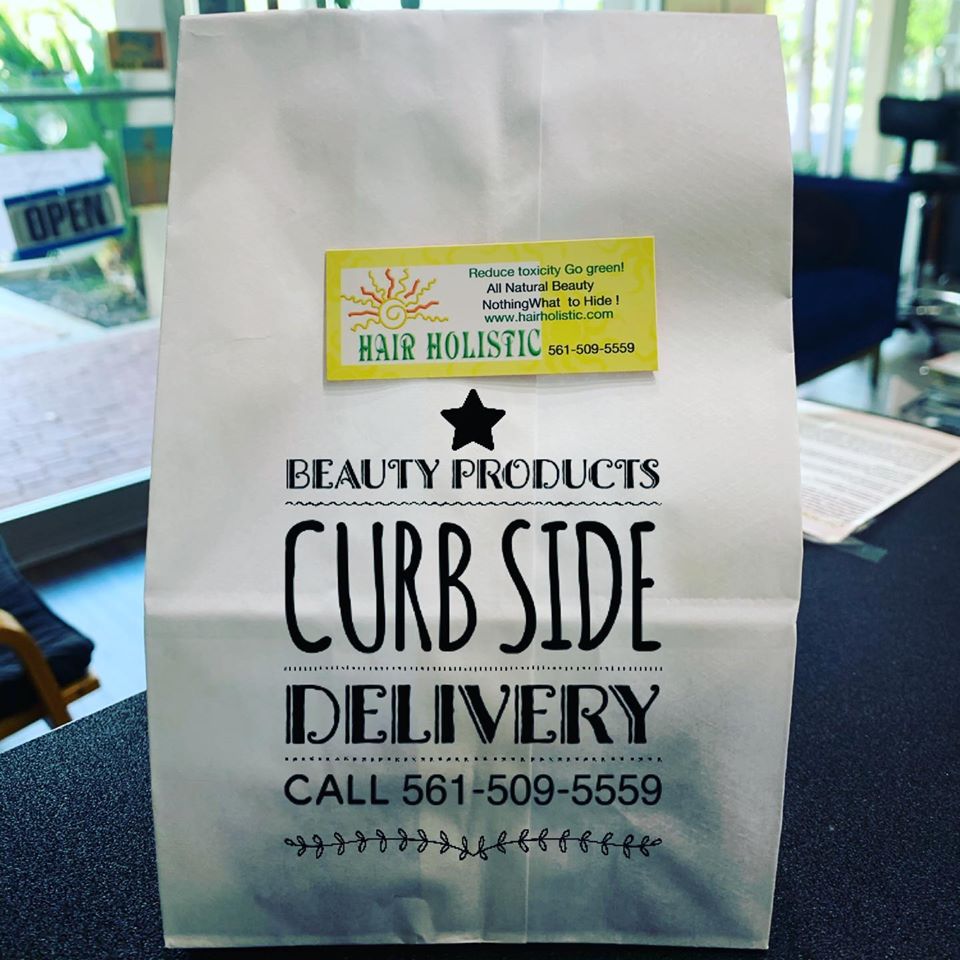 HAIR HOLISTIC COVID-19 UPDATE
We are closely monitoring the current situation with COVID-19 (the coronavirus) and are committed to taking appropriate steps to navigate this challenging time.
Please know that cleanliness and sanitization have always been a big part of running a great hair salon, and we already follow strict guidelines from local health departments. However, due to the current situation, we are increasing and adding to our current supply of cleaning and sanitizing materials to ensure our stylists can clean and disinfect the salon even more thoroughly throughout the course of the day.
We are working in a service-salon protocole and adding disposable
Capes,Towels .
We are evaluating cost and availability.
https://www.facebook.com/holisticsalons/videos/832964297322571/" target="_blank">www.facebook.com/holisticsalons/videos/832964297322571/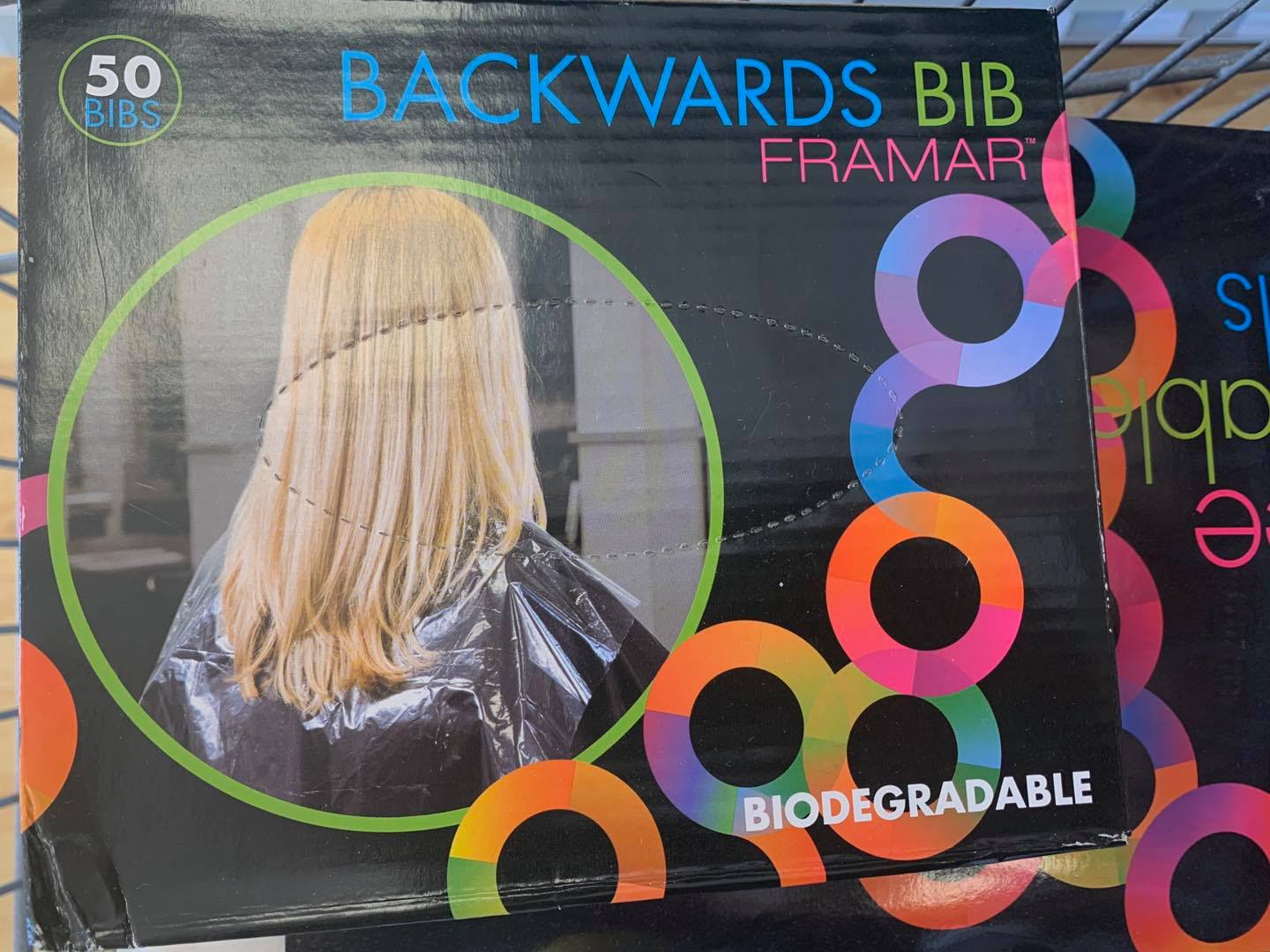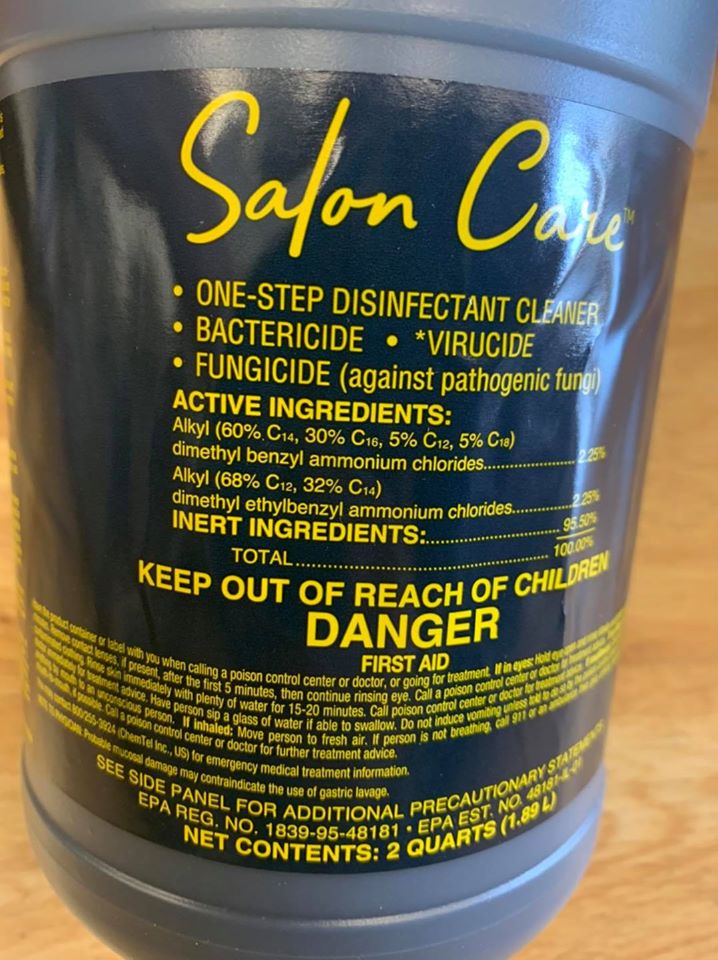 Corona virus Temporarily client protocol 
In efforts to continue open our doors as long this virus outbreak allow it , we are adapting a few steps to reduce the exposure .
"social distancing."
The idea here is that now that this virus is out in the community and we have no medical way to prevent its spread, it's up to us to keep far enough away from other people that we decrease the odds that we'll get sick.And remember, because many people can be contagious despite having no or mild symptoms, "social distancing" doesn't just mean avoiding people who cough—it means staying a safe distance away from other people.
CDC recommended :6 feet distant
As a temporarily measures :
Please consider rescheduling if:
-feel sick with in 2 weeks
-traveled yourself or any relative had traveled within 2 weeks .
-We love kids but please leave them home .
- Seriously consider it if you have any pre existing conditions .
WHAT TO EXPECT 
-please bring hand sanitizer , we are doing our best but it's very hard to get it ,our supply it's getting low .
- bring older clothes just in case our disposable capes are generic fit .
-Expect a call from us
- Before arriving to your appointment Call or text , we will be preparing the space to have your service .
-please wait in your car till we respond we are ready to star service .
-as soon you coming please wash your hands .
- highly suggest while you are processing , politely to wait in your car to avoid gathering in a closed space .We will try to reduce crow as posible.
-let us know any other suggestions to be consider
Thanks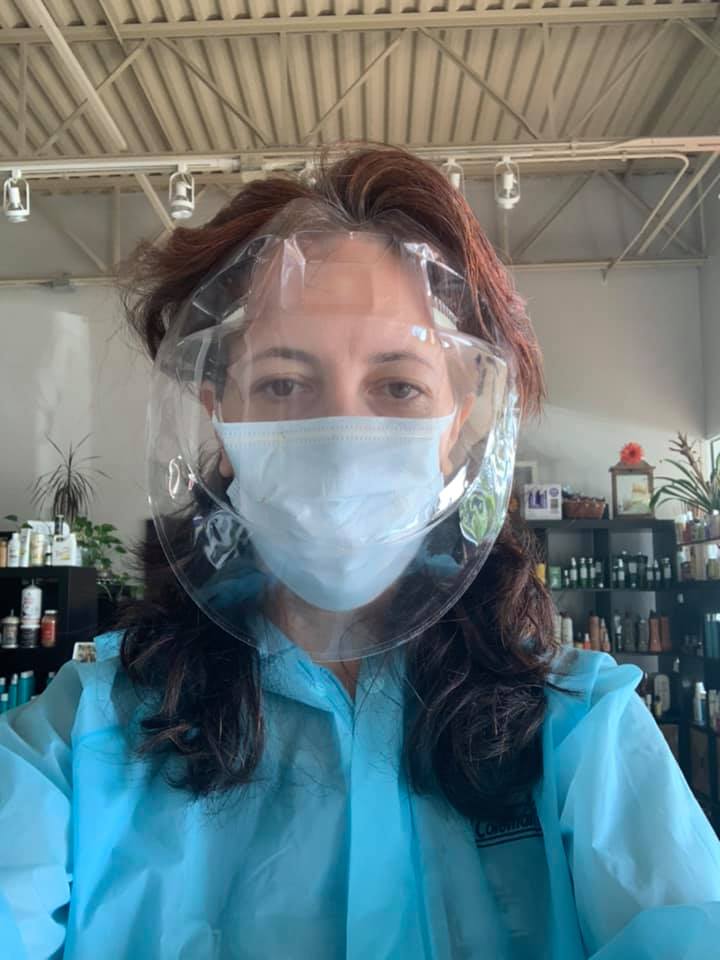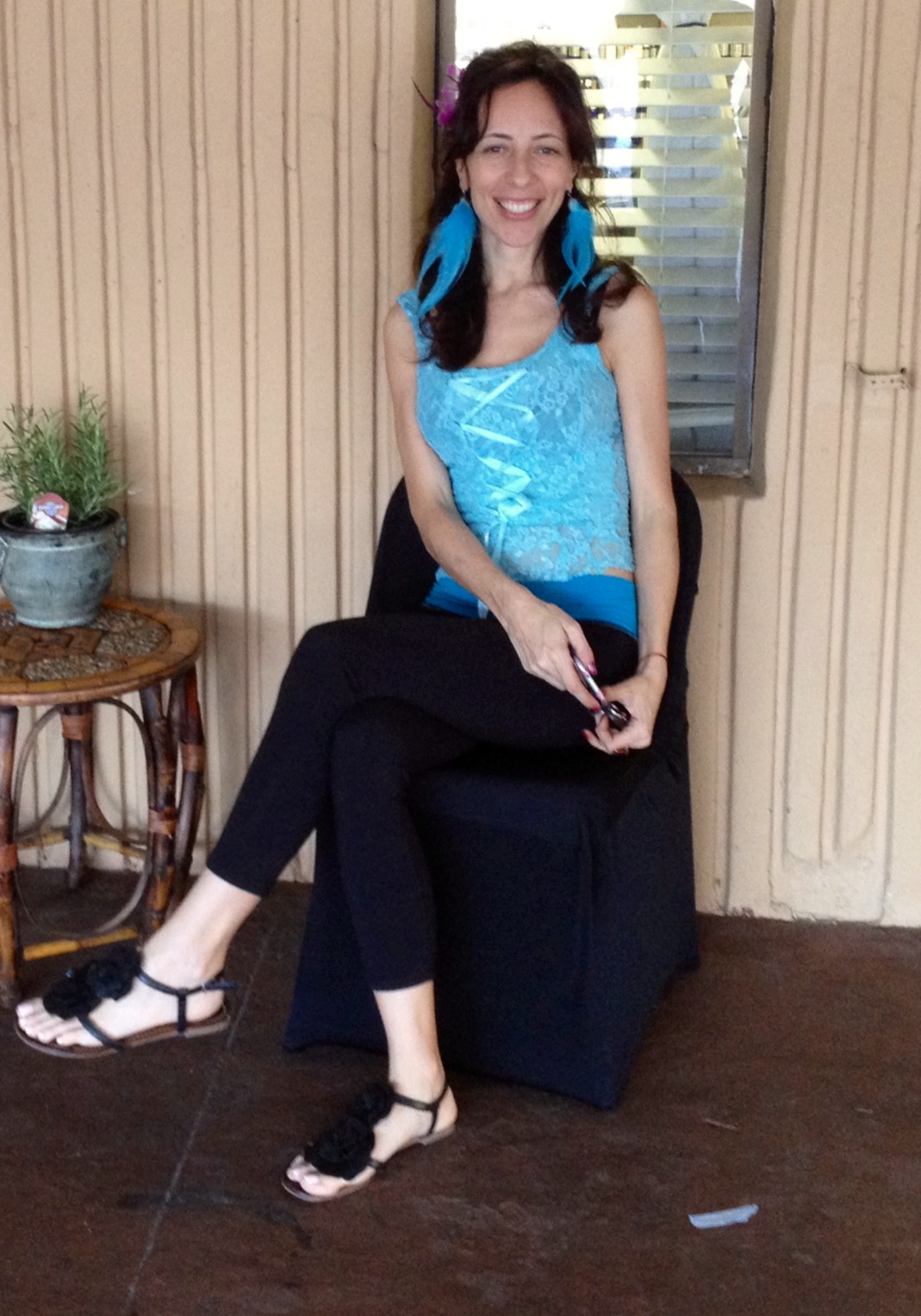 IBANA VILLASENOR OWNER -FOUNDER
MASTER COLORIST & STYLIST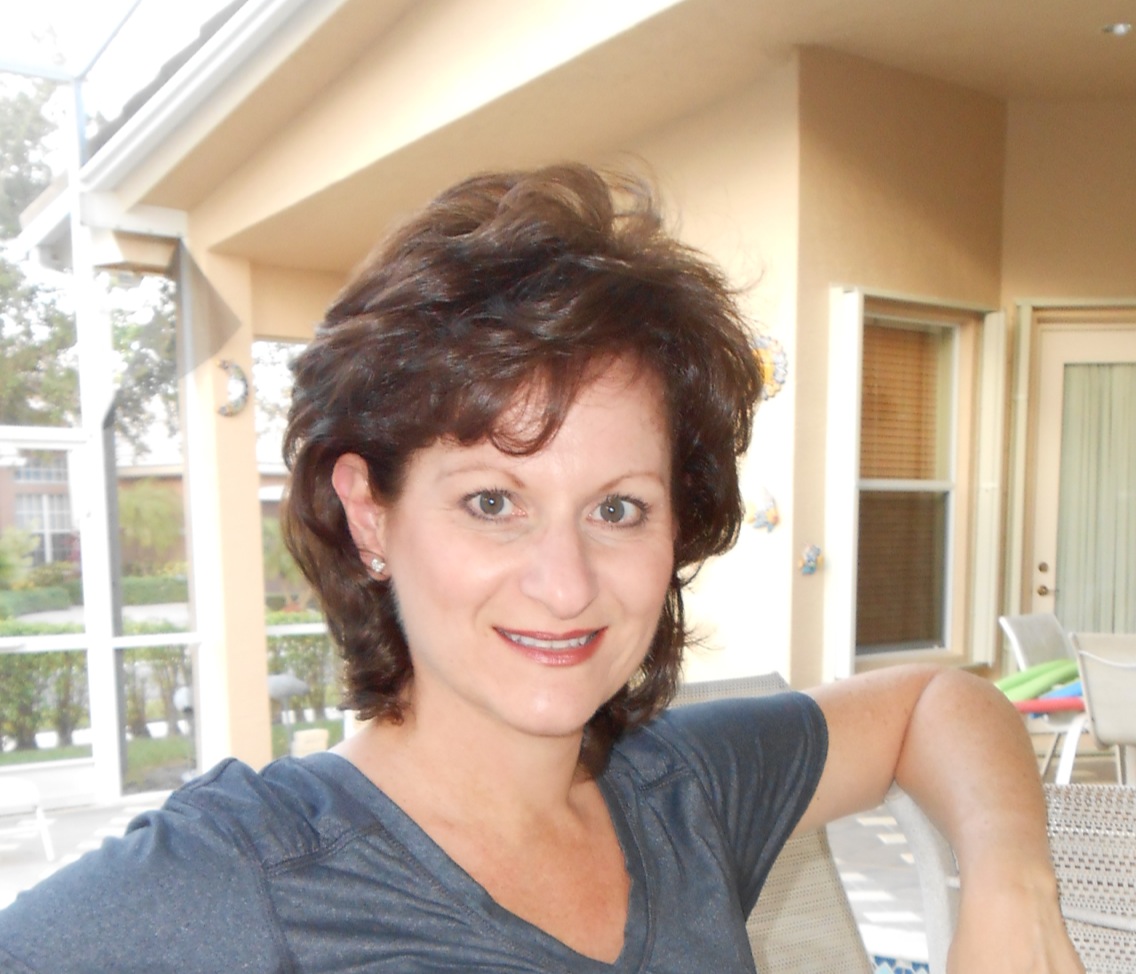 ROSALBA KAHN-STYLIST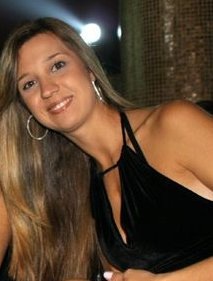 DANIELA NOVAK -ASSISTANT
ORGANIZER-MARKETING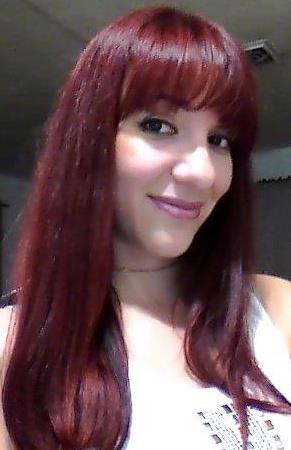 GINA VILLASENOR- ASSINTENCE
MASSAGE THERAPIST-ENERGY WORK
ANGELIC COMUNICATION-SACRED GEOMETRY
I WOULD LIKE TO ASKED YOU HOW GREEN ARE SALON SERVICES?
Is our hair studio organic?
I can say 75% holistic -25 % conventional intention.
Responding with honesty I personally do not believe a hair salon could be 100% organic; it is misleading.
On the salon service aspect if you read all the ingredients on products and analyze them you will be surprised.
I do my best to reduce toxicity, research, train and look at the alternatives.
I always choose the least invasive, damaging or toxic resource.
Generally clients choose service base on a need and result without know the long term side effects.
Beauty or Health? You choose!
Most of our products are manufactured by green, sustainable companies who follow strict environment-friendly manufacturing.
How green is our studio?
Hair holistic has been the area of reducing toxicity .
We truly live our mission: to embody, promote, and facilitate a healthier planet, green living and sustainable
FRESH OCEAN AIR
Tankless Water Heater
SAVE POWER!
ozone air purifier

The MCI32K is one of the most advanced and most versatile whole house air purification systems on the market today. Using four advanced technologies, the MCI32K helps to eliminate odors, smoke, pollen, dust, bacteria, mold, carbon monoxide, pet dander, viruses, and much more. Noticeable pollution is eliminated in as little as 15 minutes, and the most difficult pollution in as few as 24 hours

The Salon Pure Air Chemical Fume Extraction System
The Salon Pure Air Chemical Fume Extraction System for Hair (Model SPA-H) is appropriate for stylists who prefer the 16″ diameter hood to be positioned above the client's head. It is designed to adsorb and remove formaldehyde, glutaraldehyde, or other vapors generated by the various Keratin Smoothing Treatments.
This Deluxe System is designed for heavy fume removal applications. It includes a patented air filtration media specifically designed to oxidize gaseous pollutants, including, but not limited to, hydrogen sulfide, sulfur dioxide, formaldehyde, glutaraldehyde, ethylene, and mercaptans. Also included is our extended reach self-supporting arm for true overhead positioning, along with an expanded diameter hood.
Both Salon Pure Air Chemical Fume Extraction Systems for Hair offer a specially designed Adsorption Module with a V-Bank configuration, providing high efficiency contaminant removal. This superior design prevents bypass, and provides an even bed thickness. It is designed for use at a maximum air velocity of 250 fpm. Servicing/refilling this module is made simple with a one-piece lid.
In addition, the Salon Pure Air Model SPA-H lowers exposure to a variety of other harmful chemicals generated by additional processes such as coloring, highlighting and permanent treatments.
organic -natural (depend of availavility)
snack bar,tea,coffe,wine,stevia,honey,sugar,agave
REVERSE OSMOSYS DRINKING COLD/ HOT WATER
BRUSH STEAM STERILIZER
Natural generators of healthy ion and bioenergetic vibrations which improve the air quality, energy level and one's general well being. Formed deep in the earth two hundred and fifty million years ago.
Natural Crystal Salt Lamps are hand carved salt crystals from the Wieliczka Salt Mine near Krakow. The warmth and natural beauty of the glow provided by these salt lamps makes them a wonderful accent for any room. They provide a natural ambiance that enhances home and office, and are a perfect answer for providing Feng Shui cures for buildings that have "stuck" energy (chi).
ZEN ENVIROMENT
WE TRY TO BALANCE ALL THE ELEMENTS
NATURAL PLANTS,STONE,METAL,
USE MUSIC,COLOR,AROMA,SENSES,TOUCH
TO BE AWARE OF THE PRESENT MOMENT.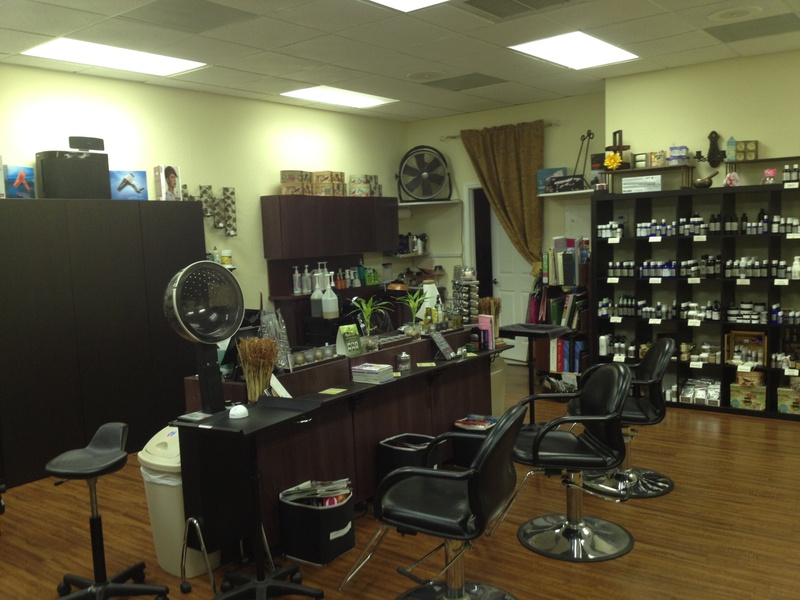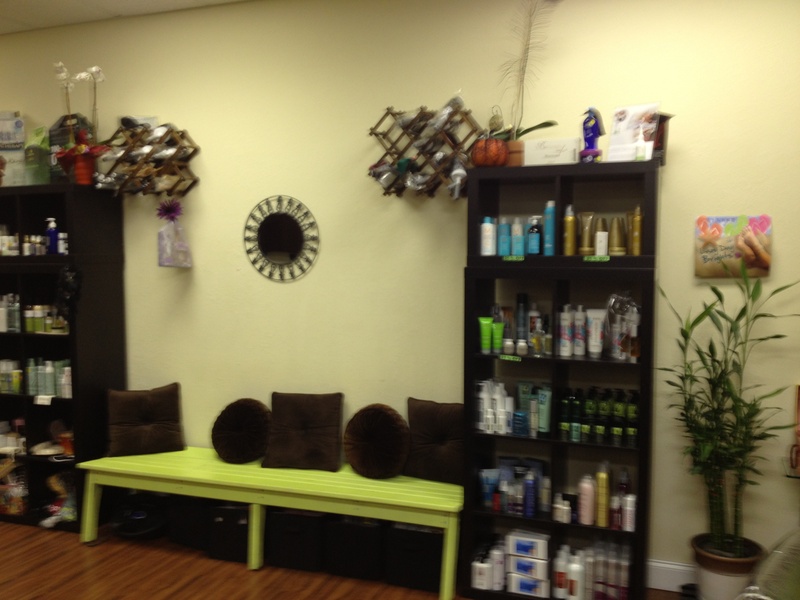 we have a big collection of books about health,body,spirit.
deck card games
tv-dvd movies
spiritual cinama & more
apple tv-roku tv -netflix movies documental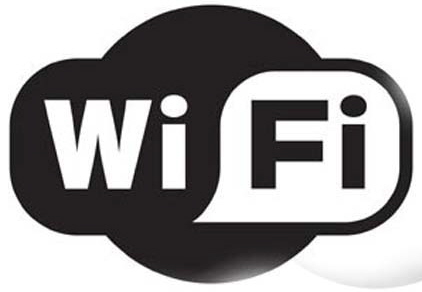 wireless network
HOLISTIC WELLNESS Green Cleaning Products
Green Cleaning supplies (when its available)
TOWELS & LINENS ARE WASH WITH HOLISTIC WELLNESS SOAPNUTS SOAP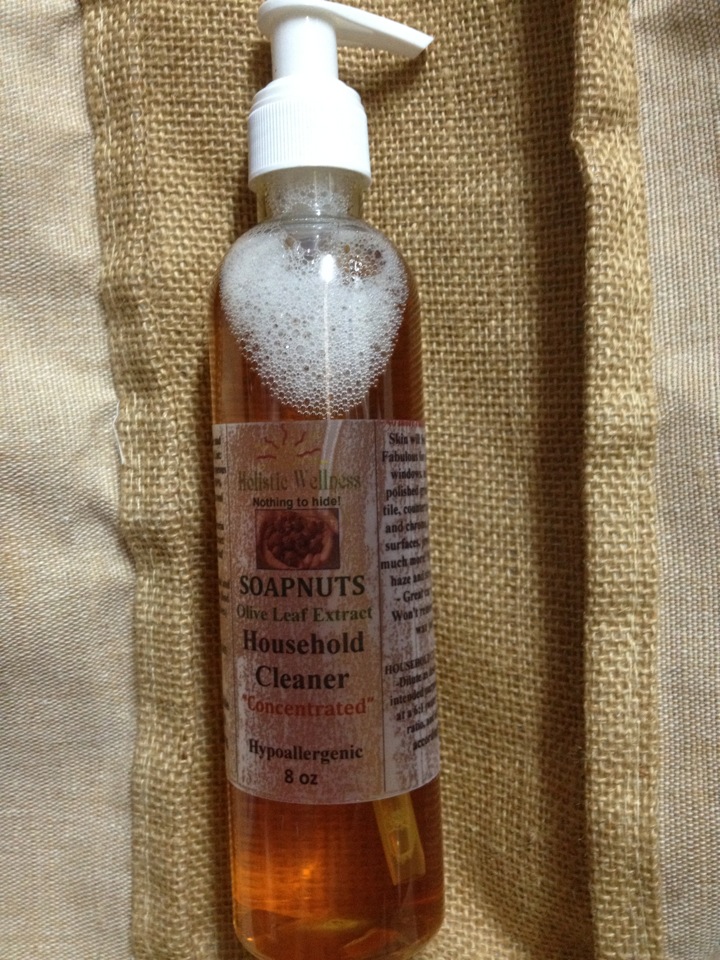 HOLISTIC WELLNESS GREEN CLEANING PRODUCTS
Product ingredient disclosure upon request.
ARE YOU CONFUSED WHEN BUYING PRODUCTS?
Beauty Products and the Truth behind the Labels
Beauty Product Labels
Yes it's true that hundreds of beauty products are lying straight
Through the packaging and labels of the true ingredients of their product.
This may come as a real shocker to you but sat to say it is the truth.
Let's run several lies of these products and find out if you have been lie to already for a long time now.
HAIR HOLISTIC- IBANA VILLASENOR
&
SERENITY FACE AND BODY- DIANA DONOVAN
Bring an educational class in the BOCA RATON neighborhood
For a healthy minded people who cares …
• Is it true that cosmetic companies are required to list all of the ingredients of their skin care and beauty products?
• Are ingredients hidden by their chemical name?
• Words that you cannot even pronounce very well, there's no chance you have familiarize yourself with them during your chemistry days in school
• How The Food and Drug Authority doesn't have standards requiring systematic testing for on makeup brands?
• When buying skin care and beauty products you should always put in mind not to rely on the labels
• Let's found out some helpful tips when choosing your skin care and other beauty products.
• What are the today's alternatives?
• Where we are going with the green concept and how I can help?
Are you using the KISS Theory?
It is used in Massage techniques, hair styling and food consumption;
IT IS NOT A NETWOK MARKETING – NOT INTENT TO SALE-
EDUCACIONAL PURPOSE ONLY
FOR MORE INFO
EMAIL [email protected]
are you far away?
request it on blog tv