For many of us, medications are a daily fact of life. We take prescriptions for blood pressure, diabetes, and many other conditions. And let's not forget those who take prescription medications to treat hair loss itself. While these medicines are often life-saving advances in the areas they treat, they can sometimes have side effects that affect our hair. Let's take a look at some common complaints and the medications that are known to cause them.
Hair Loss
Hair Loss is the most common complaint named when encountered as a side effect to medications. That's not to say that it's the most common side effect to medications, but rather that when a medication causes hair loss as a side effect, it tends to be a major impact on the individual and is listed as most troubling.
Telogen Effluvium
The most common form of hair loss caused by medications is called telogen effluvium. It refers to a diffuse shedding of the hairs over a large area of the head, and is generally the result of stress or some serious systemic shock that causes a percentage of the hair follicles to shift into the dormant phase and then be shed.
Medication types that are known to cause telogen effluvium are retinoids, beta blockers, calcium channel blockers, antidepressants, and NSAIDS (including ibuprofen). (Source: American Osteopathic College of Dermatology) Such an abruptly-occurring diffuse hair loss is often not noted until weeks and months after the event that caused the incident to take place. This can mean that the cause may be overlooked or confused, particularly if there are many things going on with an individual.
The good news is that telogen effluvium requires no treatment to correct. The loss of the hair is a result of new growth pushing the old hairs out of the follicle. So, given time, the new hairs will emerge and grow back to return the scalp hopefully to normal.
Anagen Effluvium
Anagen Effluvium is hair loss that occurs during the growth phase of the hair's growing cycle. It prevents the matrix cells in the follicles from dividing normally and producing new hairs. Anagen Effluvium typically occurs within a few days or weeks of taking a medication and is commonly caused by drugs used in chemotherapy treatments. As with many other reactions, the level of hair loss and the severity of the anagen effluvium is related to the strength of dosage and specific drugs taken and your sensitivity to said medications.
Specific Medication Types Thought to Cause Hair Loss:
• Acne medications containing vitamin A (retinoids)
• Antibiotics and antifungal drugs
• Antidepressants
• Birth control pills
• Anticlotting drugs
• Cholesterol-lowering drugs
• Drugs that suppress the immune system
• Drugs that treat breast cancer
• Epilepsy drugs (anticonvulsant)
• High blood pressure medications (anti-hypertensives), such as beta-blockers, ACE inhibitors, and diuretics
• Hormone replacement therapy
• Mood stabilizers
• Nonsteroidal anti-inflammatory drugs (NSAIDs)
• Parkinson's disease drugs
Steroids
• Thyroid medications
• Weight loss drugs
The following Chemotherapy Medications tend to cause hair loss:
• adriamycin
• cyclophosphamide
• cactinomycin
• docetaxel
• doxorubicin
• etoposide
• ifosfamide
• irinotecan
• paclitaxel
• topotecan
• vinorelbine
Hair Growth as a Side Effect of Medication
While it's not a common side effect of many medications, many women who are pregnant and taking pre-natal vitamins find that they have improved strength, growth and condition of their hair. This is known to come as a combination of both the benefit of the vitamin therapy as well as the increased growth hormones in a woman's system as she "grows" her baby. Some women have been known to continue with their pre-natal vitamins in order to retain some of the benefit after childbirth and all the time.
Side Effects of Hair Growth Medications
While most of our discussion has been on the topic of medications whose side effects relate to hair loss (or growth), there has been recent studies that pertain to side effects caused by popular medications used to treat hair loss in men.
In a review of the existing drug studies on the drugs Dutasteride (brand name Avodart) and Finasteride (brand names Proscar and Propecia), the medications have been linked to a decrease in sexual desire (libido) and in cases, even erectile dysfunction. The concern increases as a small percentage of these cases showed persisting symptoms even after the drugs were no longer taken. A professor of biochemistry and urology at Boston University School of Medicine stated that almost everyone who takes these drugs experiences some of these side effects, and some are more dramatically affected than others.
Since these drugs work by blocking androgen (the specifically male hormone) in the body, the side effects seem inevitable: Men need androgen for erectile function, libido, ejaculation, and just for a sense of well-being.
©Hairfinder.com
does coconut oil have moisturising properties? Nneka asks, if coconut oil fully penetrates the shaft then is it appropriate to use it as a sealant?
I'll answer these questions with a diagram. Moisturising in cosmetic research is not about adding water to hair but rather increasing or maintaining the hold of water. Water needs companions to be upgraded to a moisturiser
t does penetrate the hair but this does not stop it from coating the outside of the cuticle which it does. The amount of oil that can enter the hair is limited, so naturally most of the oil will sit on the surface. J Cosmet Sci,52(3):169-84 (2001).
2. Coconut oil has been used as a prewash treatment in half head tests where half the head is treated with oil and the other half isn't. The hair was combed post wash and there was significantly less damage/breakage on the coconut oil treated section (meaning much much less protein was collected from the comb). J Cosmet Sci., 50, 327-339 (1999)
So the debate will always rage on about whether oils are moisturising or not. I think that coconut oil is unique because much like water it can penetrate the hair. It's moisturising properties arise because it is an oil and therefore can help the hair hold on to the water. I don't think that coconut oil can be used on its own though, I think it needs some companions too......like water
A Blunt Haircut Versus a Layered Cut
There are various options of having both a blunt haircut or a layered haircut and many times we have short sighted visions in our mind of a sharp sword edged short cut verses the layered cut.
A Look at Long Locks and the Mature Woman
In today's world, age is little more than a number and should have nothing to do with a person's sense of style.
Are Permanent Curls Right for You?
Perming your hair is a big deal. It is a chemical treatment and it can take its toll of your hair. Be informed and use caution.
Asymmetrical Hairstyles
What are asymmetric styles? Who are they suited for? Are they harder to create than balanced styles? Let's take the topic one question at a time.
Bad Hair Days and Self-Esteem
At some point, everyone has experienced what has become popularly known as a "bad hair day." In many cases, the phrase is used to indicate the overall experience of an unpleasant day.
Best Hairstyles for Summer
In order to avoid an endless string of bad-hair days, it is important to adapt your hairstyle to the time of the year.
Body-Building Tips for Hair
Tips to improve the strength and substance of the hair and its ability to hold a style.
Books With Hairstyles
A selection of books with hairstyles, including professional books used by hairdressers.
Classic Looks
The classic hairstyles that slowly evolve through the years, changing only when techniques and products improve upon them aesthetically.
Corporate Hairstyles
Trends and fashions for office hairstyles. Your career and your hairdo.
Dealing with Specific Facial Features
Deal with problem features like a prominent nose or chin, a high or low forhead ...
Determine Your Face Shape
Know the shape (oval, square, triangle, inverted triangle, round) of your face before choosing a hairstyle.
Evolution of a Hairstyle
All too often women make rash decisions about changing their look, thinking that a new color, a perm or a much shorter cut are called for, only to be filled with regret a few days later.
Fashion and Hair
Often the one facet of creating the perfect look most women fail to consider is how to coordinate their hairstyle with the clothing they are wearing.
Your hair salon it's going green!
But how green it's your hair service?
After a few years of working as a "holistic hair stylist" ,every single day it is like a new day ,full of challenging clients deciding between beauty or health
and new horizons what to conquer on the beauty industry trying to be environmentally friendly.
Every hair show I go ,I found myself hopeless wondering around looking for green products to add to my holistic services ,and trust me ,they don't offer that much .
I am not surprise about the movement to become green ,most of hair salon are very Bussi trying to show how green they are : they paint the walls green color with a low voc soy paint!
they are recycling ,reducing carbon foot prints,re using,trying to keep the best air indoor quality and much more.
They are concentrating on their branding and the concept but at the time of evaluating how green are their services ,the reality is that hair salons are loaded with chemicals every day.
Every body claims to be green but when you read the ingredients ,it's just the color Of their bottles and false claims on the front label.
picture this you are sit down having a "green service" and at the same time many stylist are working around you with different products and not all of the are green ,you have not control!
Do you know how many hair dyes has gluten,nickel, chromium, and cobalt?some symptoms are hypersensitivity reactions, dermatitis, and chronic rhinitis.
It took me a while to really find a definition for what it means to be a holistic hair stylist on a green salon.
how can i choose the service that will satisfy my clients ,fulfill their expectations and find happy health- beauty balance?
Consultation it's a clue but at the same time you need to understand
your products cons and pro facts.
We evaluate life style,scalp and hair condition ,skull bone structure and much complex personal aspects like hair addictions and image distortion disorders.
We acknowledge and embrace hair issues and put a seed of love an intention to it.
I suggest following the moon chart protocol for length,strength ,root work,beautifying .
We regularly do clay,vitamin c ,apple cider vinegar mixology for scalp & hair detox and very important hair nutrition with eco friendly easy to read ingredient labels ,like coconut oil,Shea butters ,argan jojoba oil.
The trimming of the ends every 4 to 6 weeks are essential to maintain a healthy hair .
I educate my clients and how tho handle their hair ,especially curly hair clients have the tendency to manage hair as strait ,also teach them to use hair products .
How can reduce toxicity on your services?
You need to be creative and willing to take the time ,every client it's a unique case, trying to do not touch scalp,reduce time exposure, do hennas color or simple get the courage to stand up to society have a nice hair cut and Go Gray !
Henna,indigo,Amla,buxus,cassia are amazing 100 % natural hair coloring plants,I do the traditional henna methods ,excellent gray coverage .
The good , it is the natural way ,the result are amazing shinny ,healthy ,earthy not chemical smell .
the bad it takes time to staining the hair from 1 hour to 3 hrs average and it many cases colors are warmer .
The Client who decide for henna is choosing health ,and it's grateful about what henna and Nature offers.
Start practicing love and compassion every time you pick at yourself at the mirror ,Make a priority list or rearrange them.
Reach for help if you do not understand or you are prisoner of your hair .
Again your salon is going green ,but how green are their services?
REDUCE TOXICITY ,GO GREEN!
ORGANIC COLOR SYSTEM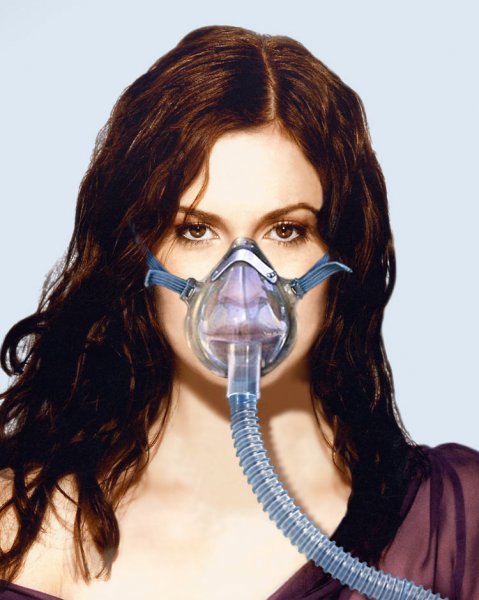 Organic Color Systems is a high performance range of long-lasting, permanent hair colors containing certified organic extracts and natural ingredients. You can create infinite natural tones and exciting fashion colors. This 100% ammonia-free hair color maintains the hair's essential moisture and protein levels, so the hair is not damaged by the coloring process.
Experience the latest advanced organic formulation technology.
No ammonia, or Ammonia Derivatives
No formaldehyde or Formaldehyde Derivatives
No Diamine Toluenes or any other PTD's
No Plastics (Plastics Free Styling)
No Sodium Laurel Sulphates (SLS)
No Thioglycolates or parabens
Full spectrum of bio-balanced vitamins & plant extracts
Packed with certified organic ingredients
Rich in anti-oxidants, and nutrients
Ammonia can open up the pores of the skin and staining can occur. But since Organic Color Systems is not made with ammonia little to no staining occurs on the skin.
Skin irritation and burning on the scalp is significantly reduced, due to the pharmaceutical grade peroxide which we use and the absence of ammonia.
Ammonia degrades the hairs protein structure which can lead to banding, hot roots and colors that fade off tone. With Organic Colors Systems there is no banding or hot roots and colors fade on tone!
Plus, a more pleasant salon experience is created, since are no harmful ammonia fumes that can make breathing difficult or cause eyes to swell and tear.
Organic Color Systems also uses the lowest level of PPDs (pigment) possible to effectively color the hair. Our average is 0.6%, as opposed to the legal maximum within the European Union of 6%.
THE pH FACTOR
The hair is left healthy. Organic Color Systems does not take the hair as far from its natural or isometric point on the pH scale as chemical colors do. Hair's isometric (natural) point is between pH 4.5-5.5. Plus, by using Organic Care Systems after coloring, you are able to return the hair to its correct pH and fully close the cuticle.
Since you are able to fully close the hair's cuticle back down after coloring by using Organic Care Systems, you can reduce color fade.
UNDER THE MICROSCOPE
The hair samples pictured here are from exactly the same natural level 5 virgin hair. The image on the left shows hair colored with Organic Color Systems level 6 and 20 Volume Activator. The image on the right shows the same hair colored with a leading manufacturer's ammonia-based color, using a level 6 and their corresponding 20 Volume developer.
As you can see from the photographs Organic Color Systems does not disrupt the integrity of the hairs cuticle layer. In addition, the delicate protein/moisture balance of the hair is preserved. This means improved texture, more shine, greater fade resistance, and color that fades on tone.
SAFE, NATURAL INGREDIENTS
Organic Color Systems contains some of the best natural ingredients to produce a gentle color which gives a superb result every time. A selection of these ingredients and their functions is given below.
Natural soothing and anti-inflammatory agents, such as certified organic chamomile (Anthemis Nobilis) and certified organic comfrey (Symphytum Officinale).
Antioxidants slow down or prevent oxidative reactions in the body. Although necessary for life, oxygen is a highly reactive molecule which can cause damage by producing free radicals. Antioxidants prevent and repair damage done to the body by these free radicals. Organic Color Systems includes the natural antioxidants certified organic orange (Citrus Dulcis) and grapefruit (Citrus Grandis), as well as vitamins C and E.
The conditioning and moisturizing function is fulfilled by Hydrolyzed Wheat Protein, which also helps to strengthen hair.
Our organic ingredients have been certified by the Soil Association which is the UK's leading campaigning and certification organization for organic food and farming. Please click to download a pdf of the full list of Organic Color Systems ingredients
THE RANGE
It's easy to switch and get started using Organic Color Systems. As a professional system you can expect it to really deliver!
•No Ammonia
•True to color chart results
•Semi, demi or permanent results
•Up to 3 levels of lift with color
•Up to 7 levels of lift with lightener
•Superior grey coverage
•Cleaner blondes
•Beautiful reds that fade on tone
•Longer lasting tonal values
•65 intermixable colors
The full range comprises 65 intermixable colors, plus Intensifiers and a selection of activators with powder and oil for lightening.
You can create any color imaginable with Organic Color Systems products; fiery reds, intense coppers, rich golds, auburn browns, clean platinums and infinite natural tones. What is more, these are colors that are true to the chart, that don't fade, with unrivalled coverage even on resistant grey hair and with natural a gloss/shine.
It is possible to take the hair from light to dark in one application with no need to pre-color (This is due to the blue-violet base of our color).
For resistant grey hair, we have a series of NN colors. Levels 4NN to 8NN are designed to give extra grey coverage, enabling you to color even the most resistant hair. As with all our colors, the NN series is naturally based, with certified organic ingredients and is ammonia-free. The highly effective NN series will enhance, protect and moisturize the hair during the coloring process.
Color correction is made easy. Since there is no damage to the hair, it is possible to re-color the hair straightaway.
It all adds up to better results and better color business for your salon. Now, that IS a change for the better!
INGREDIENT LIST
FULL INGREDIENT LISTING DERIVED FROM FUNCTION
COLOR:
PEG-2 Oleamine Soya Bean Moisturizing gel base
Agua Pure Water Used in base at lowlevel
Cocamide DEA Coconut Lathering agent & Thickener
Alcohol Denatured Corn Viscosity adjuster
Oleic Acid Palm Nut Moisturizer
Propylene Glycol Mineral Conditioner
Ethanolamine Coconut pH Adjuster
Hydrolysed Wheat Protein Wheat Conditioner
Parfum Banana Fragrance
PEG-7 Coco Glycerides Coconut Anti-irritant
Certified Organic Symphytum Officianale Comfrey Extract Scalp Soother
Certified Organic Citrus Grandis Grapefruit Extract Natural Anti Bacterial
Certified Organic Citrus Dulcis Orange Extract Natural Antioxodant
Ascorbic Acid Vitamin C Antioxidant
Tocopheryl Acetate Vitamin E Antioxidant
Sodium Sulphite Mineral Antioxidant
Sodium Hydrosulphite Mineral Antioxidant
4-Chlororesorcinol Mineral Color Pigment
2-Amino-4-Hydroxyethylamino-Anisole Mineral Color Pigment
Phenylenediamine Mineral Color Pigment medium
4-Amino-Hydroxytoluene Mineral Color Pigment
M-Aminophenol Mineral Color Pigment
2-Methly Resorcinol Mineral Color Pigment
P-Aminophenol Mineral Color Pigment
HC Yellow 2 Mineral Color Pigment
HC Red 3 Mineral Color Pigment
pH: Organic Color Systems pH 9, Naturlite pH 10, Chemical Color and Bleach pH 11-11.5
ACTIVATORS: Hydrogen Peroxide (pharmaceutical Grade)
Certified Organic Anthemis Noblis Chamomile Extract Natural Soothing Agent
Polyquarterium –10 Plant Cellulose Conditioner
EDTA Tetrasodium Food Antioxidant Stabilzer
Etidronic Acid Mineral Acidifier/pH adjuster
Pheoxethanol Potassium Mineral Preservative
Sorbate Vitamin E
Strictly Professional Hair Color
INGREDIENT EXPLANATIONS:
4-Chlororesorcinol Color Pigment (A Different Compound from Resorcinol) NON-TOXIC
2-Methyl Resorcinol Color Pigment (A Different Compound from Resorcinol) NON-TOXIC
Ethanolamine Coconut derived material used as a pH adjuster. Far less corrosive than
Ammonium Hydroxide that is used in most ammonia based colors
Note: Resorcinol is not used in Organic Color Systems. It is a highly effective color pigment BUT, IT IS HIGHLY TOXIC.
That is why we DO NOT use this substance.
881 e palmetto park rd - Boca raton Florida 33432 561-372-5354 or 561-509-5559 --http://www.hairholistic.com/2012-05-03Daily1-http://ibanavillasenor.webs.com/2012-05-03Daily1
ARE YOU CONFUSED WHEN BUYING PRODUCTS?
Beauty Products and the Truth behind the Labels
Beauty Product Labels
Yes it's true that hundreds of beauty products are lying straight
Through the packaging and labels of the true ingredients of their product.
This may come as a real shocker to you but sat to say it is the truth.
Let's run several lies of these products and find out if you have been lie to already for a long time now.
HAIR HOLISTIC- IBANA VILLASENOR
&
SERENITY FACE AND BODY- DIANA DONOVAN
Bring an educational class in the BOCA RATON neighborhood
For a healthy minded people who cares …
• Is it true that cosmetic companies are required to list all of the ingredients of their skin care and beauty products?
• Are ingredients hidden by their chemical name?
• Words that you cannot even pronounce very well, there's no chance you have familiarize yourself with them during your chemistry days in school
• How The Food and Drug Authority doesn't have standards requiring systematic testing for on makeup brands?
• When buying skin care and beauty products you should always put in mind not to rely on the labels
• Let's found out some helpful tips when choosing your skin care and other beauty products.
• What are the today's alternatives?
• Where we are going with the green concept and how I can help?
Are you using the KISS Theory?
It is used in Massage techniques, hair styling and food consumption;
IT IS NOT A NETWOK MARKETING – NOT INTENT TO SALE-
EDUCACIONAL PURPOSE ONLY
FOR MORE INFO
EMAIL [email protected]
are you far away?
request it on blog tv
http://www.aussiesoapsupplies.com.au/Surfactant-is-Not-a-Dirty-Word-p-19.html
Please pardon the pun! Many people are a little wary of the word "Surfactant" and tend to only associate it with Sodium Lauryl Sulphate (SLS) and all "those bad ingredients". In fact we use and sell SLSA (Sodium Lauryl Sulphoacetate) which is a much milder surfactant than SLS and is used in solid Bubble Bars and Foaming Bath Blends. However, these sorts of surfactants are not derived from natural sources, but the other ingredients you will see explained below ARE derived from Natural, Vegetable sources. We have been asked so often for a more natural alternative to SLS Shampoos, for Liquid Shampoo and Hair Conditioner recipes, and to make the following ingredients available so that you, our customers, can replicate Commerical Shampoos and other foamy products - but with less "bad stuff" in it, and using more natural ingredients.
Morgan, Earthchylde, who has a knack of being able to explain this sticky (or should we say foamy?) subject with such easy to understand clarity has written the following overview. So, make a cup of Coffee (or Chamomile Tea if you think you'll need it!) and have a read, and it will all seem much easier to understand and easy to formulate at home!
Surfactant Basics
The word "surfactant" is an abbreviation of the words SURFace ACTive AgeNT
How do surfactants work?
Well in very much the same way that handmade soaps work. When we are dirty we wash with water. Some dirt particles dissolve easily in water and wash away clean, and other dirt particles, generally those combined with an oil molecule, are insoluble in water and don't rinse away. This is where soap comes in. As a surface active agent it changes the relationship between the oil and water interfaces, allowing them to form a bond. We know from basic soap making that a soap molecule has a hydrophilic (water loving) head and a lipophilic (oil loving) tail. So, in very basic terms the oil loving tail attaches itself to greasy dirt and grime, which is then pulled away by the water loving head when we rinse, leaving the washed surface clean.
Understanding surfactants is a little like being back in biology class when we had to learn the animal kingdom. In the biological world animals are divided into class and then subdivided into species. Likewise surfactants can be divided into four separate classes, each of which can then be divided into their own little sub-classes.
These classes are called Anionics, Nonionics, Cationics and Amphoterics.
Don't run away - it's relatively painless, I promise!
It's not necessary to fully understand these classes in order to use any of the starter formulas, however if you would like to begin to formulate your own shampoos and body washes from scratch, then a basic understanding will help you.
Anionic surfactants are so named because they have a negative charge to their hydrophilic (water loving) head. They are created when compounds such as fatty acids or fatty alcohols are reacted with chemicals such as sodium or potassium hydroxide or sulfuric acid.
Handmade soaps are anionic in nature and are a result of reacting animal or vegetable fats with sodium or potassium hydroxide.
Commercial surfactants such as Sodium Lauryl Sulphate are formed by reacting a fatty alcohol with sulfuric acid, and similarly Sulfonated Castor Oil (commonly known as Turkey Red Oil) is created when castor oil is reacted with sulfuric acid.
In fact Turkey Red Oil was one of the earliest synthetic detergents.
Anionic surfactants have the highest foaming abilities, the highest detergency and cleansing powers and are often thought of as primary surfactants, because they are generally chosen by formulators as the backbone of most foaming cleansers.
It's not important to remember the following names, although having some familiarity with them will allow you to look at ingredient labels and other formulations online with a little more confidence. You'll see the names and know they are there as a primary, anionic surfactant.
Some of the names that you can expect to find in this category are the sulphates, either sodium or ammonium, sulfosuccinates, sarcosines and sarcosinates, isethionates and taurates.
Amphoteric surfactants are so named because they are capable of having either a positive or negative charge, depending on the acidity or alkalinity of the end product. They display cationic (conditioning) characteristics when at a lower pH and anionic (higher cleansing/foaming) characteristics at a higher pH.
Surfactants like Coco Betaine are included in the Amphoteric category, and are regarded as some of the gentlest surfactants available.
This class is often thought of as secondary surfactants, because they have lower foaming and detergency than their anionic counterparts. Because of their gentle nature and adaptability, when combined with anionics they create a milder product than an anionic alone could normally achieve.
Due to the adaptable nature of amphoterics, they can successfully be combined with every other class of surfactant.
As above, memorising the following names isn't important, it will just increase your familiarity with the ingredients found in popular products. Some of the names you can expect to find in this category are the betaines, such as Coco Betaine and Lauryl Betaine, Hydroxysultaines.
Cationic surfactants are so named because they have a positive charge to their hydrophilic head. It is their positive charge that allows them to "deposit" and adhere onto surfaces, giving them desirable qualities in applications such as hair conditioners, fabric softeners and other products where a film forming capability is required. Cationics can be combined with amphoteric and nonionic surfactants, but because they have the opposing charge to anionics those two do not combine well. Cationics surfactants are generally not found in shampoo or cleanser formulations (with the notable exception of 2 in1 formulations), however they make up the backbone of hair conditioner formulas. Remember that emulsifiers are also surfactants.
For label recognition purposes, some of the ingredients that fall into the category of cationic surfactants are Benzalkonium Chloride, Stearalkonium Chloride, Centrimonium Chloride, Trimethyl Ammoniums and Methyl Sulphates.
Nonionic surfactants are so named because they have no charge to the hydrophilic head. Although they are very mild with gentle cleansing properties, they exhibit almost no foaming characteristics and for this reason are rarely used as primary surfactants. For the home formulator the nonionic group represent some of the most versatile and interesting ingredients we have available to us.
Many nonionic surfactants have been ethoxylated, that is reacted with ethylene oxide. The higher the degree of ethoxylation, the more hydrophilic (water loving) the surfactant is.
It is this property that makes products like Polysorbate 20 and sorbitan oleate act as solubilisers and allow the complete dispersal of oil in water formulas. Some nonionics can be used as superfatting agents, as counter irritants, mildness additives, emollients and foam stabilisers. Some nonionics act as all of these and can also double as co-emulsifiers in oil in water emulsions. Because they have no charge, nonionic surfactants are compatible with every other class of surfactant.
Just so you know them next time you see them, some of the ingredients that stand out as belonging to the nonionic group of surfactants are the Polysorbates, any of the ingredients prefixed with the letters PEG, Emulsifying Wax NF as well as many of the other proprietary blends sold as E-wax, Glyceryl Oleate, Glyceryl Stearate, the Ceteareth family, the Oleth family, the Sorbitan family, Polyglycose and Lauryl Glucoside.
Choosing a Surfactant
(As Aussie Soap Supplies send info sheets out with these ingredients the following is a brief overview)
How do you know which surfactant is going to work best in your chosen formula? Each surfactant has its own nuances, advantages and short comings. By knowing how the surfactant will behave, both as a solitary compound and when blended with other surfactants, you will have a better understanding of how they will perform.
The following is by no means an exhaustive list. There are literally thousands of different surfactants that commercial manufacturers have to choose from, each with their own unique properties. This is a small selection of some of the "more natural" surfactants readily available to the home crafter.
These have been chosen for their versatility both in application, performance and appeal to the formulator and end consumer.
Coco Betaine
INCI name: Cocamidopropyl Betaine
Amphoteric
Usage Rate: 6-40%
Vegetable Derived
Derived from coconut, Coco Betaine is one of the most commonly utilised surfactants in the personal care industry. It is considered to be a high foaming surfactant, with what is known as good flash foam. This means it bubbles up really quickly, but the bubbles don't last very long before dissipating. Traditionally this ingredient has only been considered as a co-surfactant. I have often heard it called a "poor cleanser" by cosmetic chemists. I would prefer to call it a "mild cleanser", which makes it an ideal candidate for the primary surfactant in systems where mildness is important (such as baby formulations) OR in formulas where foam is of the most importance and cleansing is a secondary concern (such as bubble baths).
Although considered to be quite mild already, when choosing it as a primary surfactant, I would blend it with a small amount of nonionic surfactant as routine.
For soapmakers, a good comparison can be drawn between the use of Coco Betaine in surfactant systems and the addition of palm oil in handmade soaps. On it's own palm oil is a mild additive, performs as an adequate cleanser with reasonable foaming abilities, however a bar of 100% saponified palm oil would be rather unremarkable. By adding a small amount of other oils, such as castor for a creamier lather, or shea butter for moisture we have a far more pleasing end product. I view Coco Betaine in much the same way. Whilst it can be the backbone to an excellent formulation, I don't think it is well suited to being the solitary surfactant in most formulations.
Unlike surfactants such as SLS, there is little fear or misinformation surrounding it's use, and it appears to be widely accepted by the consumer as a mild, naturally derived surfactant.
Polyglucose
INCI name: Decyl Glucoside
Nonionic
Usage Rate: 4-40%
Vegetable Derived
Polyglycose is considered to be part of a new generation of surfactants. In Europe, where the worlds strictest cosmetic regulations are in place under the EU Cosmetics Directive, the demand for the alkyl polyglucosides increased by 400% in the space of four years. Derived from sugar they are readily bio-degradable, low toxic, extremely mild and perform well in hard water conditions.
Several clinical skin irritancy tests show decyl glucoside to be non irritating. Even at high concentrations with an extended contact period of 24 hours, there was no observable reaction. (1) Polyglucose exhibits all of the mildness traits of nonionics, with the foam of an anionic. It is this unique characteristic that enables it to be utilised as both a primary and co-surfactant in formulations. Many companies with a natural focus to their formulations are now turning to Polyglucose as their primary, and in some cases only, surfactant. It is so mild that it doesn't require blending with any of the mildness additives.
SCI Granules
INCI name: Sodium Cocoyl Isethionate
Anionic
Usage Rate: 5-60%
Vegetable Derived
Derived from coconuts, SCI Granules exhibit all of the rich foam you would associate with an anionic but with the mildness of a nonionic. In terms of irritation and skin compatability, it is one of the gentlest surfactants available. It contributes a rich, creamy foam leaving the skin with a soft, conditioned feel. When used as a primary surfactant in a large percentage the end product will be an opaque white and of quite a thick consistency. When used as a co- surfactant in low amounts it boosts the foam of the formulation without compromising on clarity, whilst adding some thickening ability. Thickness, coupled with the dense foam, makes it an ideal primary surfactant in shaving creams and cream soaps.
Because SCI Granules come in a dehydrated form, they have a higher percent of actives than liquid surfactants. In comparison SCI Granules only contains 15% water, Coco Betaine is around 70% water and Polyglucose approximately 50% water. Although SCI Granules don't need to be blended with any other surfactant for mildness or foaming, its high activity means that only a small amount is needed to boost the behaviour of other surfactants, making it an economical co-surfactant that will contribute a luxurious feel to the final product.
SLSA
INCI name: Sodium Lauryl Sulphoacetate
Anionic
Usage Rate: 5-60%
It is a little of "girls just want to have fun" with this ingredient for me – a bit like a slice of chocolate cake! SLSA is free flowing white powder that is readily soluble in water. Although relatively new to the home crafter, SLSA has been used in the personal care industry for over 30 years. It has the characteristics of anionics in that it produces a high volume, long lasting foam, however it is very mild and non-drying to the skin and is often utilised in syndet bars and other cleansing preparations for individuals with sensitivities to soap. Its use is for bubbles – and makes superb solid bubble bath formulations! You will not see it in a large proportion of commercial products due to its higher cost – SLS is much cheaper, but also a lot less mild.
Other Ingredients you"ll need to look at when making liquid shampoos, bubble baths and foamy formulas!
Although a simple mixture of surfactant and water would create an efficient cleanser, it may not be all that you had hoped it would be. The formula would be very watery and it would be lacking some of the "elegance" that we expect to find in commercial products. By knowing what ingredients to choose, and how they affect the formulation, we can get the most out of creating our own products. There are several key additives that can be incorporated into our formulations.
Polysorbate 20
INCI name: Polysorbate 20
Nonionic
Vegetable Derived
Polysorbate 20 is a nonionic surfactant traditionally used as an oil in water solubiliser to create products like body mists and room sprays. It can be used in surfactant formulations in the same manner, to disperse the scent. It can be surprisingly difficult to get essential and fragrance oils to disperse fully in surfactant formulations, and in those cases Polysorbate 20 can be used in the same manner. It also has the added benefit of acting as a counter- irritant in anionic/amphoteric solutions. The major drawback to Polysorbate 20 is that it doesn't bring some of the advantages that similar nonionic surfactants do, and it has to be used at a fairly high percent in comparison.
Polysorbate 80
INCI name: Polysorbate 80
Nonionic Surfactant
Vegetable Derived
Polysorbate 80 is an oil in water emulsifier and dispersant. A clear liquid with medium viscosity and oily texture, it has a mild characteristic odour. It is soluble in water, alcohol (including glycerine) and vegetable oils and insoluble in mineral oil.
It can also be used by itself or in conjunction with Polysorbate 20 as an Essential Oil solubiliser in aqueous solutions such as body mists & room sprays, and as a solubiliser in surfactant based systems. When combined with vegetable oils it creates a water dispersible oil which can be used as a blooming bath oil, or as an "Easy Wash" Massage Oil. Usage rate is between 1-50% depending on application. Lower usage rates indicate when Polysorbate 80 is used as a co-solubiliser, and the higher rates when it is being used as a dispersant.
Glyceryl Cocoate
INCI name: Peg 7 Glyceryl Cocoate
Nonionic Surfactant
Vegetable Derived
Glyceryl Cocoate is a nonionic surfactant derived from coconut that is used as an emulsifier and mildness additive. It behaves in a very similar manner to Polysorbate 80 but with a lot of added benefits. It is well suited for use in blooming bath oil applications, or for solubilising vegetable oils into surfactant systems.
As a stand alone surfactant it has a very low foam but exceptional mildness. In lab tests dermal application at a 50% concentration did not produce any irritation, and when injected under the skin at 10% it did not produce sensitisation, or prove to be an ocular irritant. This makes it an ideal choice for surfactants in gentle facial preparations such as make up removers where intimate application around the eye area is necessary. As a co-surfactant, Glycerol Cocoate can be added to formulations at a rate of 2-5% as an effective mildness additive, minimising the "stripping" effect some people feel when using soaps and detergents.
Glycerol Cocoate's most outstanding function is as a water soluble emollient. As a raw ingredient it has an oily texture, not that dissimilar to standard vegetable oils. When added to formulations it increases lubricity, leaving hair feeling conditioned and skin has a soft, cushioned feel. For soap makers, think of this ingredient as your superfatting agent, the ingredient that creates a milder, more moisturising product.
Almond Glycerides
Nonionic
Vegetable Derived
This nonionic surfactant is derived from almond triglycerides and is used as an emulsifier and mildness additive. It has similar characteristics to Glyceryl Cocoate except the Almond Glycerides has more emphasis on the anti-irritant qualities, whilst the Glyceryl Cocoate has more emphasis on the superfatting/emollience qualities. It retains many of the benefits of it's parent oil (almond) and when added to shampoos it will still contribute conditioning and glide to hair, as well as a conditioned feel to skin. It also acts as an anti-irritant but at one third the amount that is needed when using Polysorbate 20, making it more economical to formulate with. It can also be added as a foam stabiliser and in higher amounts as a thickener.
Shampoo Ultra Thick
Nonionic
Vegetable Derived
What a great product Shampoo Ultra Thick! It is a high performance, vegetable derived thickener for aqueous surfactant solutions, meaning that if your formula contains water you can use Shampoo Ultra Thick to thicken it. Incredibly effective, in most cases you only need between 0.5 - 1% to create a shampoo consistency.
As well as its ability to thicken, Shampoo Ultra Thick is also a counter-irritant (for those of you with really sensitive skin), effectively lowering the irritancy potential of the surfactant system as a whole. It also acts as a foam stabiliser, encouraging longer lasting bubbles.
Shampoo Ultra Thick comes in a solid and liquid form.
Along the way, we have introduced some other ingredients to allow you to further vary the ingredients used in these products, including:
Sodium Lauroyl Sarcosinate
Anionic
Vegetable Derived
This mild surfactant is suitable as a direct subsitution for SLS (Sodium Lauryl Sulfate) in Shampoo and Shower formulations. Derived from Natural Ingredients, Crodasinic is a high foaming, mild conditioning surfactant. It performs best under slightly acidic conditions - a wetting, foaming, conditioning agent. We use this in facial cleansers as well as bath and shower formulations.
PBS Base
Nonionic/Amphoteric
Vegetable Derived
This mild blend of surfactants is the one used in our Shampoo Kit. Now you can buy this, as well as all the other individual ingredients in bulk to make it even more economical for you to make your own natural, mild pH balanced Shampoo.
Sucrose Cocoate
INCI: Sucrose Cocoate
Vegetable Derived
This naturally derived Sugar Ester from Coconut Oil provides effective cleansing and make-up removing, without stripping the natural oils on the surface of the skin. Sucrose Cocoate has no known toxicity and has a long history of safe use and is free of preservatives and organic solvents. It is compatible with other classes of surfactants and is totally biodegradable.
Oliv-Esters
INCI: Olive Oil Peg-7 Esters
Nonionic
Olive Derived
This amazingly versatile ingredient is suitable in almost any product - Conditioners, Shampoo, Scrubs and Facial Cleansers, Lotions, Serums and Creams! Oliv-Esters can be used as a solubliser and also a co-emulsifier!
This natural olive ester provides extraordinary hydrating performance and mildness and exhibits excellent film-forming properties. Compatible with all skin types, including sensitive and reactive skin, Oliv-Esters offer extra nourishment and long term moisturising effects. Oliv-Esters are extremely proficient in avoiding dry and tense skin caused by over-cleansing or exfoliating
COCOS NUCIFERA OIL OLEFIN; COCONUT OIL OLEFIN
http://www.cosmeticsdatabase.com/ingredient.php?ingred06=726571
An ingredient found in many personal care products, olefin sulfonate is a mixture of long-chain
sulfonate salts. It's produced by introducing a sulfonic acid group to alpha olefins, which are a form of hydrocarbons.
Function
Olefin sulfonate is classified as a surfactant, meaning it's a wetting agent. Olefin sulfonate helps soaps and shampoos spread over the skin and loosen dirt and debris.
Benefits
Unlike some other surfactants, olefin sulfonate is extremely mild, making it suitable for a variety of applications, including baby products.
Uses
Olefin sulfonate is a common ingredient in many soaps, shampoos and bath products.
Types
There are two sources for olefin sulfonate. It can be derived from either petroleum or coconuts.
Misconceptions
While it's often found in organic bath products, the safety of olefin sulfonate depends entirely upon whether or not it was derived from coconut oil. Olefin sulfonate derived from petroleum is considered a harmful additive, ruining any health benefits.
COCONUT OIL BETAINE
http://www.cosmeticsdatabase.com/ingredient/701533/COCO-BETAINE/
Antistatic Agent; Hair Conditioning Agent; Skin-Conditioning Agent - Miscellaneous;Surfactant - Cleansing Agent; Surfactant - Foam Booster; Viscosity Increasing Agent - Aqueous; FOAM BOOSTING; SKIN CONDITIONING; VISCOSITY CONTROLLING
TAMANU
http://www.medicinehunter.com/tamanu.htm
http://www.cosmeticsdatabase.com/wordsearch.php?query=tamanu
The exotic isles of the South Pacific are home to a long-used traditional ingredient which is just now working its way into the US and European topical and cosmetic industries. Since the 1920's Oil of Tamanu (Calophyllum inophyllum) has been studied in hospitals and by researchers in Europe, Asia and the Pacific islands. The results of this research are impressive. In 1999 and 2000, I travelled to the South Pacific to study the tamanu tree, and the processing of its oil, and delved into its science in earnest. This is what I learned.
KUKUI
http://www.cosmeticsdatabase.com/wordsearch_free.php?hq=kukui
The Candlenut (Aleurites moluccana), is a flowering tree in the spurge family, Euphorbiaceae, also known as Candleberry, Indian walnut, Kemiri, Varnish tree, Nuez de la India or Kukui nut tree.
Its native range is impossible to establish precisely because of early spread by humans, and the tree is now distributed throughout the New and Old World tropics. It grows to a height of 15–25 m (49–82 ft), with wide spreading or pendulous branches. The leaves are pale green, simple and ovate, or trilobed or rarely 5-lobed, with an acute apex, 10–20 cm (3.9–7.9 in) long. The nut is round, 4–6 cm (1.6–2.4 in) in diameter; the seed inside has a very hard seed coat and a high oil content, which allows its use as a candle (see below), hence its name.
NEEM OIL
http://www.cosmeticsdatabase.com/wordsearch_free.php?hq=neem+oi%3B
Neem oil is a vegetable oil pressed from the fruits and seeds of neem (Azadirachta indica), an evergreen tree which is endemic to the Indian subcontinent and has been introduced to many other areas in the tropics. It is perhaps the most important of the commercially available products of neem for organic farming and medicine
POTASSIUM SORBATE
http://www.cosmeticsdatabase.com/ingredient/705225/POTASSIUM_SORBATE/
Potassium sorbate is the potassium salt of sorbic acid. Its primary use is as a food preservative (E number 202).[3] Potassium sorbate is effective in a variety of applications including food, wine, and personal care.
VEGETABLE OIL QUATERNARY
CELLULOSE GUM
http://www.cosmeticsdatabase.com/ingredient/701190/CELLULOSE_GUM/
ALOE VERA GEL,LEMON EXTRACT,AVOCADO,POMEGRADE SEED,VITAMINE A,C,E; GRAPE FRUIT SEED EXTRACT,ESSENTIOAL OILS OF DALMATION SAGE,CEDARWOOD,LAVENDAR,ROSEMARY,THYME
Synonyms:
Formaldehyde 37%; Gluteraldehyde, and Glyoxal
Formalin;
Morbicid Acid;
Methylene Oxide; Methylaldehyde
DMDM hydantoin
SALIDANT PLUS
1,3-Dioxetane (1,3-dioxacyclobutane)
Formic Aldehyde; Methanal; Oxymethane;
Oxymethyline;
Quaternium 15;
Phenol Formaldehyde;
Urea
Oxomethane Formalin
Forms of formaldehyde
Metheneamine
Metheneamine is a chemical and antibacterial agent that belongs to the hormone-disrupting family of chemicals found in body wash, shampoos, facial cleansers, liquid soaps, and shower gels. The other names of Metheneamine are Urotropin, Cystogen, Ammoform, and Ammonioformaldehyde. Metheneamine is proven formaldehyde releaser.
Formaldehyde releasers decompose rapidly to release formaldehyde when dissolved in aqueous solvents. Formaldehyde releasers are used as preservatives in many body and cleaning products. The CIR states that a formaldehyde presence of 0.2% is considered safe. I guess my concern is this: most people use multiple body products and cleaning products daily. For myself I use shampoo, conditioner, soaps, creams, cosmetics, and cleaning products daily.
Formaldehyde is more complicated than many simple carbon compounds because it adopts different forms.
Formaldehyde is a gas at room temperature, but the gas readily converts to a variety of derivatives.
These derivatives generally behave similarly to gaseous formaldehyde and are used in industry. One important derivative is the cycle compound trioxane, the "trimer" of formaldehyde with formula is (CH2O)3. When dissolved in water, formaldehyde converts to H2C(OH)2, a diol (i.e. a compound with two hydroxy groups).
Aqueous solutions of formaldehyde are referred to as formalin. "100%" formalin consists of a saturated solution of formaldehyde (this is about 40% by volume or 37% by mass) in water, with a small amount of stabilizer, usually methanol to limit oxidation and degree of polymerization.
A typical commercial grade formalin may contain 10–12% methanol in addition to various metallic impurities.
The diol also exists in equilibrium with a series of short polymers (called oligomers), depending on the concentration and temperature. The infinite polymer formed from formaldehyde is called paraformaldehyde.
ALBERT EINSTEIN COLLEGE of MEDICINE of YESHIVA UNIVERSITY
DEPARTMENT of ENVIRONMENTAL HEALTH and SAFETY
1
FORMALDEHYDE AWARENESS TRAINING
Substance: Formaldehyde
CAS Registry Number: 50-00-0
Synonyms: Formaldehyde 37%; Formalin; Morbicid Acid; Methylene Oxide, Methyl aldehyde
What is the hazard of Formaldehyde? Formaldehyde is a suspect cancer-causing
chemical. Formaldehyde can also cause irritation to the skin, eyes, and respiratory
tract. It is a strong sensitizer; meaning that it can cause allergic reactions of the skin or
respiratory tract. It may be fatal or cause blindness if swallowed. The liquid and vapor
of formaldehyde are flammable. The adverse effects of exposure to formaldehyde are
related to the level and duration of exposure.
Where can Formaldehyde be found in our workplace? Formaldehyde is commonly
used in our research and anatomy laboratories as a tissue preservative. The stock
solutions can be found usually in glass or plastic bottles on shelves or in cabinets in our
laboratories. Working solutions may be found in tubes or bottles on lab benches, in
fume hoods or in refrigerators. Formaldehyde is also a component of embalming
solutions used to preserve cadavers.
How may I become exposed to Formaldehyde? Exposure to Formaldehyde may
occur by inhaling the vapors, ingesting the liquid or coming in contact (skin or eye
contact) with the liquid vapor.
How may I protect myself from exposure to Formaldehyde? You can protect
yourself from exposure by following the specific laboratory procedures established by
your Principal Investigator for using Formaldehyde. Read the Material Safety Data
Sheet for Formaldehyde before you begin your work. The best way to protect your self
is to use a less hazardous chemical. If this is not possible, use the lowest concentration
of Formaldehyde possible. Formalin is a 10% Formaldehyde solution and can be used
as a preservative. The next best way of protecting yourself is to learn how to work
safely with Formaldehyde. In general, engineering controls such as a properly
operating fume hood are better at protecting a worker than personal protective
equipment such as a respirator, gloves, etc. Work with Formaldehyde must always be
done in a properly working fume hood so that the vapors are directed away from your
breathing zone. You should also wear safety goggles, nitrile gloves and a buttoned lab
coat. Opened toed shoes, sandals, or short pants must not be worn when working with
Formaldehyde. Eating, drinking, or applying cosmetics is not permitted in our
laboratories. After the completion of your work with Formaldehyde, remove your
personal protective equipment and wash your hands thoroughly. All bottles and
containers with Formaldehyde must be clearly labeled. This is also the case for waste
containers with Formaldehyde. Formaldehyde waste disposal is through the
Department of Environmental Health and Safety by completing a Hazardous Waste Pick
Up Form and faxing it or mailing it to Forchheimer 800 or by completing a form on the
EH&S web site: www.aecom.yu.edu/ehs
Formaldehyde
Description:
Formaldehyde (C.A.S. 50-00-0) is a colorless gas with a pungent, suffocating odor. It is often used in an aqueous solution. The primary uses for formaldehyde are for the production of urea-formaldehyde resins (25% produced), phenol- formaldehyde resins (20%), plastics (15%), and intermediates (22%). Urea-formaldehyde resins and phenol-formaldehyde resins are used primarily as adhesives in the manufacture of particle board, fiberboard, and plywood, and for molding, paper treating and coating, textile treating, surface coating, and foams for insulation. Most of the formaldehyde used for the production of intermediates is in the manufacture of acetylenic chemicals; smaller quantities are used in the production of entaerythritol, hexamethylenetetramine, and urea-formaldehyde concentrates.
Formaldehyde has miscellaneous uses in agriculture for seed treatment, soil disinfection, and as a insecticide and fungicide; as a reagent in analysis; to water- and grease-proof concrete and plaster; as a drying agent and preservative in cosmetics; in room fumigants; as a chemical intermediate for dyes, surface-active agents, and processing aids; in embalming as a preservative and hardener of tissues; in histopathology; as a biocide in drilling fluids; as a stabilizer in gasoline; in leather tanning; as a corrosion inhibitor in metal industries; in paper industries as a chemical intermediate for wet-strength and other paper treating resins; as a photographic film hardener; as a starch modifier; to modify fibers in textiles; and in wood preservatives.
Formaldehyde is also used as a treatment for athlete's foot, in cough drops, skin disinfectants, mouthwashes, spermaticide creams, as a disinfectant for vasectomies and root canals, and formerly to sterilize certain cysts prior to surgical removal. In veterinary medicine, it is used as an antiseptic and fumigant in the treatment of tympany, diarrhea, mastitis, pneumonia, and internal bleeding; in association with iodine; it is used as a coccidiostat in chickens.
Chemical properties:
Formaldehyde is a highly flammable gas or a combustible liquid. Vapors may travel to a source of ignition and flash back. Poisonous gases are produced if it catches on fire; containers of formaldehyde may explode in fire. Formaldehyde is miscible with water, acetone, benzene, diethyl ether, chloroform, and ethanol. It is incompatible and reactive with strong oxidizers, alkalis and acids, phenols, and urea. Pure formaldehyde has a tendency to polymerize. Formaldehyde has a short half-life in air because photochemical processes degrade it; it is unstable in water, and highly soluble in water. Formaldehyde is available in the United Sates as its cycle trimer, trioxane, and as paraformaldehyde. Trioxane is a crystalline solid with a chloroform-like odor. It is easily soluble in water, alcohols, ketones, ether, acetone, chlorinated and aromatic hydrocarbons, and other organic solvents. It is slightly soluble in pentane, petroleum ether, and lower paraffins. In nonaqueous systems, trioxane readily converts to monomeric formaldehyde. Paraformaldehyde is available as a powdered or flaked product containing the equivalent of 90-93% formaldehyde, a maximum of 9% water, and a maximum of .03% acidity as formic acid. It is soluble in fixed alkali hydroxide solutions, slowly soluble in cold water, more readily soluble in hot water with evolution of formaldehyde vapors, and insoluble in alcohol and ether. Synonyms for gaseous formaldehyde are methanal, methyl aldehyde, and methylene oxide. A synonym for aqueous solution formaldehyde is formalin.
Identification:
Chemical Name: Formaldehyde
Regulatory Name: Formaldehyde
Formula: (HCHO)
CAS: 50-00-0
STCC: 4966365
UN Number: 3077
Health effects:
Formaldehyde gas is classified as a substance which may reasonably be anticipated to be a carcinogen, according to the Sixth Annual Report on Carcinogens, 1991, published by the National Toxicology Program of the U.S. Department of Health and Human Services. It is classified as a carcinogen in the Environmental Protection Agency's Toxic Release Inventory (TRI). The evidence for a possible involvement of formaldehyde in cancers is strongest for nasal and nasopharyngeal cancer, since the nose and nasopharynx come into direct contact with formaldehyde through inhalation. Exposure to formaldehyde irritates the eyes, nose, and throat, and can cause skin and lung allergies. Higher levels can cause throat spasms and a build-up of fluid in the lungs, leading to death. Contact can cause severe eye and skin burns, leading to permanent damage. These may appear hours after exposure, even if no pain is felt. Formaldehyde can cause an asthma-like allergy. Future exposures can cause asthma attacks with shortness of breath, wheezing, cough, and/or chest tightness. Repeated exposures may cause bronchitis, with symptoms of cough and shortness of breath.
Exposure Values:
IDLH: Ca 20 ppm. Not applicable for Formalin (as formaldehyde), a potential carcinogen. (NIOSH, 1997)
TLV STEL: 0.3 ppm Ceiling limit. Suspected human carcinogen (ACGIH, 1999)
ERPG-1: 1 ppm (AIHA, 1999)
ERPG-2: 10 ppm (AIHA, 1999)
ERPG-3: 25 ppm (AIHA, 1999)
NIOSH REL: Ca TWA 0.016 ppm C 0.1 ppm [15-minute]
OSHA PEL: TWA 0.75 ppm ST 2 ppm
Economics:
U.S. manufacturers of formaldehyde are: Borden Inc, Columbus, OH; BTL Specialty Resins Corp, Warren, NJ; Chembond Corp, Eugene, OR; D B Western, North Bend, OR; E I du Pont de Nemours & Co, Inc, Wilmington, DE; GAF Corp, Wayne, NJ; Georgia-Pacific Corp, Atlanta, GA; Hercules Incorporated, Wilmington, DE; Hoechst Celanese Corp, Somerville, NJ; International Minerals and Chemical Corp, Northbrook, IL; Monsanto Co, North St Louis, Mo.; RVP Corp, White City, OR ; Wright Chemical Corp, Riegelwood, NC.
Regulation:
Under the authority of the Federal Hazardous Substances Act, the Consumer Product Safety Commission requires warning labels on household products containing 1% or more of formaldehyde. It has also banned the use of urea-formaldehyde foam insulation in residences and schools.
The Occupational Safety and Health Administration (OSHA) issues permissible exposure limits for formaldehyde and regulates formaldehyde under the Hazard Communication Standard and as a chemical hazard in laboratories.
EPA regulates formaldehyde under the Clean Air Act; Clean Water Act; Comprehensive Environmental Response, Compensation, and Liability Act (Superfund); Food, Drug, and Cosmetic Act; Resource Conservation and Recovery Act; Superfund Amendments and Reauthorization Act; and Toxic Substances Control Act.
EPA has designated formaldehyde as a hazardous air pollutant, water pollutant, waste constituent, and inert ingredient of pesticide products.
Under Section 313 of the Emergency Planning and Community Right to Know Act of 1986, releases of more than one pound of formaldehyde into the air, water, and land must be reported annually and entered into the Toxic Release Inventory (TRI).
Under Section 302 of the Emergency Planning and Community Right-to-Know Act of 1986, formaldehyde is listed as an Extremely Hazardous substance and has a threshold planning quantity of 500 pounds.
Facilities having a threshold quantity of 15000 pounds of formaldehyde are subject to the Risk Management Program Rule (RMP), Section 112r of the Clean Air Act. The RMP toxic endpoint for formaldehyde is 0.012 mg/L - basis ERPG-2.
OSHA lists formaldehyde as a highly hazardous chemical under the Process Safety Management Standard at a threshold quantity of 1000 pounds.
National Overview of 1998 Toxics Release Inventory
See EPA's Toxic Release Inventory.
Notations:
The NIOSH recommended exposure limits (RELs) are time-weighted average (TWA) concentrations for up to a 10-hour workday during a 40-hour workweek. A short-term exposure limit (STEL) is designated by "ST" preceding the value; unless noted otherwise, the STEL is a 15-minute TWA exposure that should not be exceeded at any time during a workday. A ceiling REL is designated by "C" preceding the value. Any substance that NIOSH considers to be a potential occupational carcinogen is designated by the notation "Ca."
The OSHA permissible exposure limits (PEL) are found in Tables Z-1, Z-2, and Z-3 of the OSHA General Industry Air Contaminants Standard (29 CFR 1910.1000). Unless noted otherwise, PEL are TWA concentrations that must not be exceeded during any 8-hour workshift of a 40-hour workweek. A STEL is designated by "ST" preceding the value and is measured over a 15-minute period unless noted otherwise. OSHA ceiling concentrations (designated by "C" preceding the value) must not be exceeded during any part of the workday; if instantaneous monitoring is not feasible, the ceiling must be assessed as a 15-minute TWA exposure. In addition, there are a number of substances from Table Z-2 (e.g., beryllium, ethylene dibromide, etc.) that have PEL ceiling values that must not be exceeded except for specified excursions. For example, a "5-minute maximum peak in any 2 hours" means that a 5-minute exposure above the ceiling value, but never above the maximum peak, is allowed in any 2 hours during an 8-hour workday.
Information Sources:
CAMEO®, U.S. Environmental Protection Agency, National Oceanic and Atmospheric Administration, www.epa.gov/ceppo.
Chemical Manufacturers Association, 1300 Wilson Blvd., Arlington, VA 22209: (703) 741-5000 or Chemical Referral Library, (800) 262-8200.
National Institute of Environmental Health Sciences, Clearinghouse on Environmental Health Effects, 100 Capitola Drive, #108, Durham, NC 27713; (800) 643-4794; fax (919) 361-9408.
TOXNET, National Library of Medicine, National Institutes of Health; www.toxnet.nlm.nih.gov
U.S. Environmental Protection Agency, 401 M St., SW, Washington, DC 20460; Right to Know Hotline (800) 535-0202.
U.S. Department of Labor, Occupational Health and Safety Administration, Washington, DC, www.osha.gov
OSHA PEL: Z-1 Table: www.osha-slc.gov/OshStd_data/1910_1000_TABLE_Z-1.html
OSHA PEL: Z-2 Table: www.osha-slc.gov/OshStd_data/1910_1000_TABLE_Z-2.html
Return to Index
April 2006
Originally published in Environment Writer by the National Safety Council. Reprinted with permission.
--------------------------------------------------------------------------------
Environment Writer
Metcalf Institute for Marine and Environmental Reporting
University of Rhode Island
Graduate School of Oceanography
Office of Marine Programs
Narragansett, RI 02882
Tel: 401-874-6211; Fax: 401-874-6485
Disclaimer * Copyright 2002-2006 * All rights reserved. * University of Rhode Island
Formaldehyde is the primary cause of methanol's toxicity, since methanol is metabolised into toxic formaldehyde by alcohol dehydrogenase
THIS POST IS FOR MY BELOVED FRIEND LAURA,SHE SAW THE ADVERTISMENT ON TV AND SHE SAID ,SHE WANT IT TO BUY IT.
ALSO SOME OF MY CLIENTS USES IT
WELL I WILL PUT THE INGREDIENTS AND YOU GET A CONCLUSION!
RULE NUMBER ONE TRY DO NOT TO BUY NOTHING THAT YOU CAN NOT EASYLY PRONOUNCE!!!!!!!!
WEN® Sweet Almond Mint Cleansing Conditioner
Water (Aqua), Glycerin, Cetyl Alcohol, Cetearyl Alcohol, Chamomilla Recutita (Matricaria) Flower Extract, Prunus Serotina (Wild Cherry) Bark Extract, Rosmarinus Officinalis (Rosemary) Leaf Extract, Prunus Amygdalus Dulcis (Sweet Almond) Oil, Aloe Barbadensis Leaf Juice, Hydrolyzed Wheat, Protein, Panthenol, Butylene Glycol, Behentrimonium Methosulfate, Stearamidopropyl Dimethylamine, Polysorbate 60, PEG-60 Almond Glycerides, Amodimethicone, Citric Acid, Menthol, Methylchloroisothiazolinone, Methylisothiazolinone, Fragrance (Parfum, Limonene.
WEN® Sweet Almond Mint Styling Crème
Water (Aqua), Propylene Glycol, Cyclopentasiloxane, Cyclotetrasiloxane, Phenyl Trimethicone, Polyacrylamide, Dimethiconol, C13-14 Isoparaffin, Laureth-7, Panthenol, Cucumis Sativus (Cucumber) Fruit Extract, Butylene Glycol, Ethylhexylglycerin, Benzoic Acid, Dehydroacetic Acid, Phenoxyethanol, Fragrance (Parfum), Citral, Citronellol, Hydroxycitronellal, Butylphenyl Methylpropional, Linalool.
WEN® Sweet Almond Mint Re-Moist Intensive Hair Repair Mask
Water (Aqua), Cetyl Alcohol, Cetearyl Alcohol,Glyceri, Butyrospermum Parkii (Shea Butter), Stearamidopropyl Dimethylamine, Chamomilla Recutita (Matricaria) Flower Extract, Portulaca Oleracea Extract, Prunus Serotina (Wild Cherry) Bark Extract, Rosmarinus Officinalis (Rosemary) Leaf Extract, Aloe Barbadensis Leaf Juice, Prunus Amygdalus Dulcis (Sweet Almond) Oil, Simmondsia Chinensis (Jojoba) Seed Oil, Hydrogenated Coconut Oil, Gardenia Tahitensis Flower, Hydrolyzed Wheat Protein, Panthenol, Butylene Glycol, Amodimethicone, Behentrimonium Methosulfate, Polysorbate 60, PEG-60 Almond Glycerides, Citric Acid, Methylchloroisothiazolinone, Methylisothiazolinone, Menthol, Fragrance (Parfum), Limonene, Hexyl Cinnamal, Annatto (CI 75120).
WEN® Sweet Almond Mint Texture Balm
Ricinus Communis (Castor) Seed Oil, Cyclopentasiloxane, Beeswax, Hydrogenated Castor Oil, Paraffin, Euphorbia Cerifera (Candelilla) Wax, Sorbitan Oleate, Propylparaben, Canola Oil Glyceride, Zea Mays (Corn) Oil, Citric Acid, TBHQ, Propylene Glycol, Fragrance (Parfum), Citronellol, Coumarin, Eugenol, Alpha-Isomethyl Ionone, Geraniol, Limonene, Linalool.
Glycerin: provides moisturizing benefits to the hair. One of the best humectants and has natural moisturizing properties.
Chamomile Extract: designed to help add sheen and highlights. Used for its soothing, calming properties.
Cherry Bark: designed to bring out color, shine & softness in all shades of natural and color-treated hair. Formulated to help with the manageability of your hair.
Rosemary Extract: designed to condition, tone and strengthen hair. Is an invigorating toner and astringent.
Panthenol: helps to promote and restore resilience. A penetrating moisturizer that plumps the hair shaft to make it appear thicker. Designed to reduce split ends, smooth, strengthen and seal in moisture.
Sweet almond oil: designed to contribute conditioning and glide to hair, as well as a conditioned feel to the skin. Softens, soothes and is an excellent moisturizer for the hair.