October 26 2022
!Naturia Hair Professional eXtra Violette Therapeutic + Vegan Grade smoothing
it's a hair treatment or Botox for best repair + smoothing hair.
Naturia Botox Extra Violette(TM) uses all natural, organic ingredients to make your clients' hair smooth, shiny and gorgeous with a new combination of ingredients including Aloe Vera, Violet Odorata and Lavender flower extracts, green tea, jojoba oil and more!
NO GMO's
Promote Hair Growth
ZERO (NO) Formaldehyde
F.A.Q
How long before I can I wash my hair after the treatment ?
Hair Growth Ingredients:
Ylang Ylang Therapeutic Grade Oil, Cedarwood Therapeutic Grade Oil, Lavender Therapeutic Grade Oil, Rose Geranium Therapeutic Grade Oil.
Q: I am in the middle of changing my hairstyle from short to shoulder. My hair is salt and pepper and I have recently begun using a flat iron. But my hair turns yellow from the heat. I have turned the heat way down but it still happens. Is there any solution to this problem? My husband calls it "nicotine hair" and I don't even smoke! I use shimmer lights shampoo and conditioner on a reg. basis.
A: The first thing I would suspect as a cause of the yellowing is that some hair product you are using in conjunction with the flat iron is causing this yellowing that has become troublesome. Some products, when exposed to heat can become yellow. If the hair is naturally pigmented, this is usually unnoticeable. However, in silver or salt-and-pepper hair colors, it becomes problematic. If you are not using any styling product while you flat iron your hair (no styling gel in the blow drying stage, or hairspray to smooth the hair during ironing) then this is obviously not the case. However, if you are using a styling product (apart from shampoo and conditioner) then try blow-drying the hair and ironing it without product to see if this helps to resolve the issue.
The second thing to check is for residue on your flat iron. Using a cloth dampened with rubbing alcohol on a cool iron, or a water-dampened cloth on a hot iron should remove any residue left behind by products that were used before which could transfer to the hair and cause yellowing.
The final possibility is that your hair is simply sensitive to the heat of a flat iron. (It would react the same way to a curling iron.) This happens among fine to medium hair types as the last vestiges of pigment in the hair are oxidized by the heat of the flat iron, breaking down the melanin and leaving the underlying pigment (pale yellow). You might try continuing to lower the heat of your iron, but it may not be enough and will probably not get you the straight results you want. If your hair is heat sensitive, then you will probably be best served by giving up the use of the flat iron altogether.
Once you've identified and eliminated the cause of the problem, continued use of the Shimmer Lights shampoo and conditioner should restore your hair to its silvery, shiny luster.
Check your diet. High concentrations of sulfur based foods and drugs can have this effect. Usually it is temporary, and will change if your diet changes.

©Hairfinder.com
Gray hair may have a yellow tinge as the result of internal or external causes. Medication, food, and health conditions can turn the hair yellow from inside the hair shaft. Products used on the hair, such as shampoo, conditioners, hair spray, mousse, and gels can leave a yellowish residue on the hair shaft.
Hair turns gray or white due to a loss of melanin. Melanin provides hair and skin with its color or pigmentation. Yellowing from inside the hair shaft or on the surface of the hair is visible as the hair becomes increasingly colorless.
You will want to evaluate the cause of yellowing. Are you taking medication that is known to change hair color? Do you have liver disease or another condition known to make skin and eyes yellowish? Do you eat an abundance of carrots or other foods that are high in carotene, an orange compound that can make skin and hair yellowish? Are you a smoker whose hair has been yellowed by nicotine? Does the water you use to wash your hair have high iron content? Do you swim in a heavily chlorinated pool? After you answer these questions, you'll want to look at the products you are using on your hair.
If possible, you'll want to eliminate the cause of the yellowing. If this is not possible, some of the remedies below may be helpful in eliminating the yellowish tinge in your hair.
Why Blue or Purple?
Commercial products and some home remedies add blue or purple pigment to the outside of the hair shaft. These remedies work on a principle well-known to artists: complementary colors tend to neutralize their opposites. Blue is a complement to yellow and purple is a complement to orange. Use of these complementary pigments on yellowish or orangish (brassy) gray, silver, or white hair neutralizes those unwanted colors. Care must be taken, however, not to overdo the blue or purple.
For many of us, medications are a daily fact of life. We take prescriptions for blood pressure, diabetes, and many other conditions. And let's not forget those who take prescription medications to treat hair loss itself. While these medicines are often life-saving advances in the areas they treat, they can sometimes have side effects that affect our hair. Let's take a look at some common complaints and the medications that are known to cause them.
Hair Loss
Hair Loss is the most common complaint named when encountered as a side effect to medications. That's not to say that it's the most common side effect to medications, but rather that when a medication causes hair loss as a side effect, it tends to be a major impact on the individual and is listed as most troubling.
Telogen Effluvium
The most common form of hair loss caused by medications is called telogen effluvium. It refers to a diffuse shedding of the hairs over a large area of the head, and is generally the result of stress or some serious systemic shock that causes a percentage of the hair follicles to shift into the dormant phase and then be shed.
Medication types that are known to cause telogen effluvium are retinoids, beta blockers, calcium channel blockers, antidepressants, and NSAIDS (including ibuprofen). (Source: American Osteopathic College of Dermatology) Such an abruptly-occurring diffuse hair loss is often not noted until weeks and months after the event that caused the incident to take place. This can mean that the cause may be overlooked or confused, particularly if there are many things going on with an individual.
The good news is that telogen effluvium requires no treatment to correct. The loss of the hair is a result of new growth pushing the old hairs out of the follicle. So, given time, the new hairs will emerge and grow back to return the scalp hopefully to normal.
Anagen Effluvium
Anagen Effluvium is hair loss that occurs during the growth phase of the hair's growing cycle. It prevents the matrix cells in the follicles from dividing normally and producing new hairs. Anagen Effluvium typically occurs within a few days or weeks of taking a medication and is commonly caused by drugs used in chemotherapy treatments. As with many other reactions, the level of hair loss and the severity of the anagen effluvium is related to the strength of dosage and specific drugs taken and your sensitivity to said medications.
Specific Medication Types Thought to Cause Hair Loss:
• Acne medications containing vitamin A (retinoids)
• Antibiotics and antifungal drugs
• Antidepressants
• Birth control pills
• Anticlotting drugs
• Cholesterol-lowering drugs
• Drugs that suppress the immune system
• Drugs that treat breast cancer
• Epilepsy drugs (anticonvulsant)
• High blood pressure medications (anti-hypertensives), such as beta-blockers, ACE inhibitors, and diuretics
• Hormone replacement therapy
• Mood stabilizers
• Nonsteroidal anti-inflammatory drugs (NSAIDs)
• Parkinson's disease drugs
Steroids
• Thyroid medications
• Weight loss drugs
The following Chemotherapy Medications tend to cause hair loss:
• adriamycin
• cyclophosphamide
• cactinomycin
• docetaxel
• doxorubicin
• etoposide
• ifosfamide
• irinotecan
• paclitaxel
• topotecan
• vinorelbine
Hair Growth as a Side Effect of Medication
While it's not a common side effect of many medications, many women who are pregnant and taking pre-natal vitamins find that they have improved strength, growth and condition of their hair. This is known to come as a combination of both the benefit of the vitamin therapy as well as the increased growth hormones in a woman's system as she "grows" her baby. Some women have been known to continue with their pre-natal vitamins in order to retain some of the benefit after childbirth and all the time.
Side Effects of Hair Growth Medications
While most of our discussion has been on the topic of medications whose side effects relate to hair loss (or growth), there has been recent studies that pertain to side effects caused by popular medications used to treat hair loss in men.
In a review of the existing drug studies on the drugs Dutasteride (brand name Avodart) and Finasteride (brand names Proscar and Propecia), the medications have been linked to a decrease in sexual desire (libido) and in cases, even erectile dysfunction. The concern increases as a small percentage of these cases showed persisting symptoms even after the drugs were no longer taken. A professor of biochemistry and urology at Boston University School of Medicine stated that almost everyone who takes these drugs experiences some of these side effects, and some are more dramatically affected than others.
Since these drugs work by blocking androgen (the specifically male hormone) in the body, the side effects seem inevitable: Men need androgen for erectile function, libido, ejaculation, and just for a sense of well-being.
©Hairfinder.com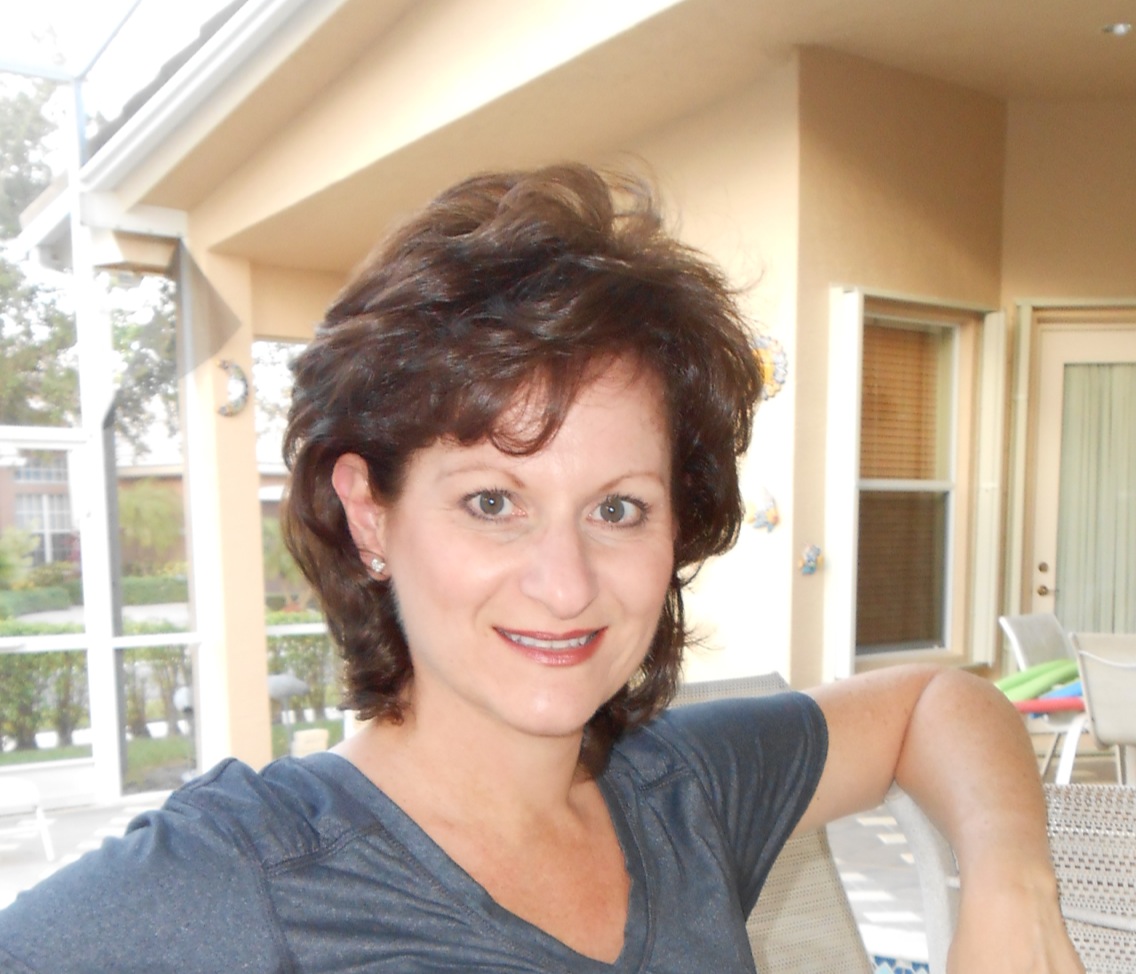 Hair Design Based on an Architectural Vision
ROSALBA KAHN- stylist
"At the very beginning of our individual lives we measure and order the world out from our own bodies; (the view of our personal "body image" dictates how we allow ourselves to experience the boundaries of the world...) the world opens up in front of us and closes behind. Front thus becomes quite different from back, and we give an attention to our fronts, as we face the world, which is quite different from the care we give to our backs and what lies behind us." Body, Memory, and Architecture
Touching the heart and soul of a person is a valuable experience by all those involved. Creating that experience for them by psychologically supportive design has always been my passion. Unsupportive design has effects that work against the process of healing. There is scientific research that shows how certain design choices or strategies can foster or hinder wellness. My extensive architectural design background has allowed me to create a bridge between the study of positive and negative (solid and void) space while working this alongside the natural flow of nature. Organic Architecture marries this concept creating balance and harmony which is based on Sacred Geometry. I apply this concept of balance and harmony or psychologically supportive design, to the needs of my clients. Using basic laws and elements of design: Structure and Form, Function and Lifestyle, Color and its' psychological effects, I compassionately use these tools and my skill and work towards fulfilling my client's needs.
My goal is to create a stylistic "experience" in a non-toxic, balanced, uplifting holistic environment with the client's most ultimate and best interest at hand. With the cosmetology profession being part of my family history, from my grandfather in Sicily, Italy, being a Master Barber to many of my cousins choosing the artistic hair profession. Being part of this hair legacy, I developed a passion for it as an expression of my own creativity. I believe a person's hair is an extension of their soul. This is a great responsibility I choose to hold to ensure I can serve and influence an individual in a positive way.
My Philosophy:
•Creativity is the mother of RE-invention.
•We all have the right to look and feel good…we just need to give ourselves permission to do so.
•Bring your inner beauty out!
•Knowledge is Power!
•We are all students and teachers of life…simultaneously.
•Beauty is a reflection of our souls.
•Compassion is the understanding of not taking things personally.
•Get an attitude….the ATTITUDE of GRATITUDE!
Rosalba S. Kahn
Inspirational Stylist
881 E. Palmetto Park Road, Boca Raton, FL
www.hairholistic.com
561-929-0835
WE ARE SO PROUDE TO HAVE ROSE AS OUR TEAM MEMBER !!!!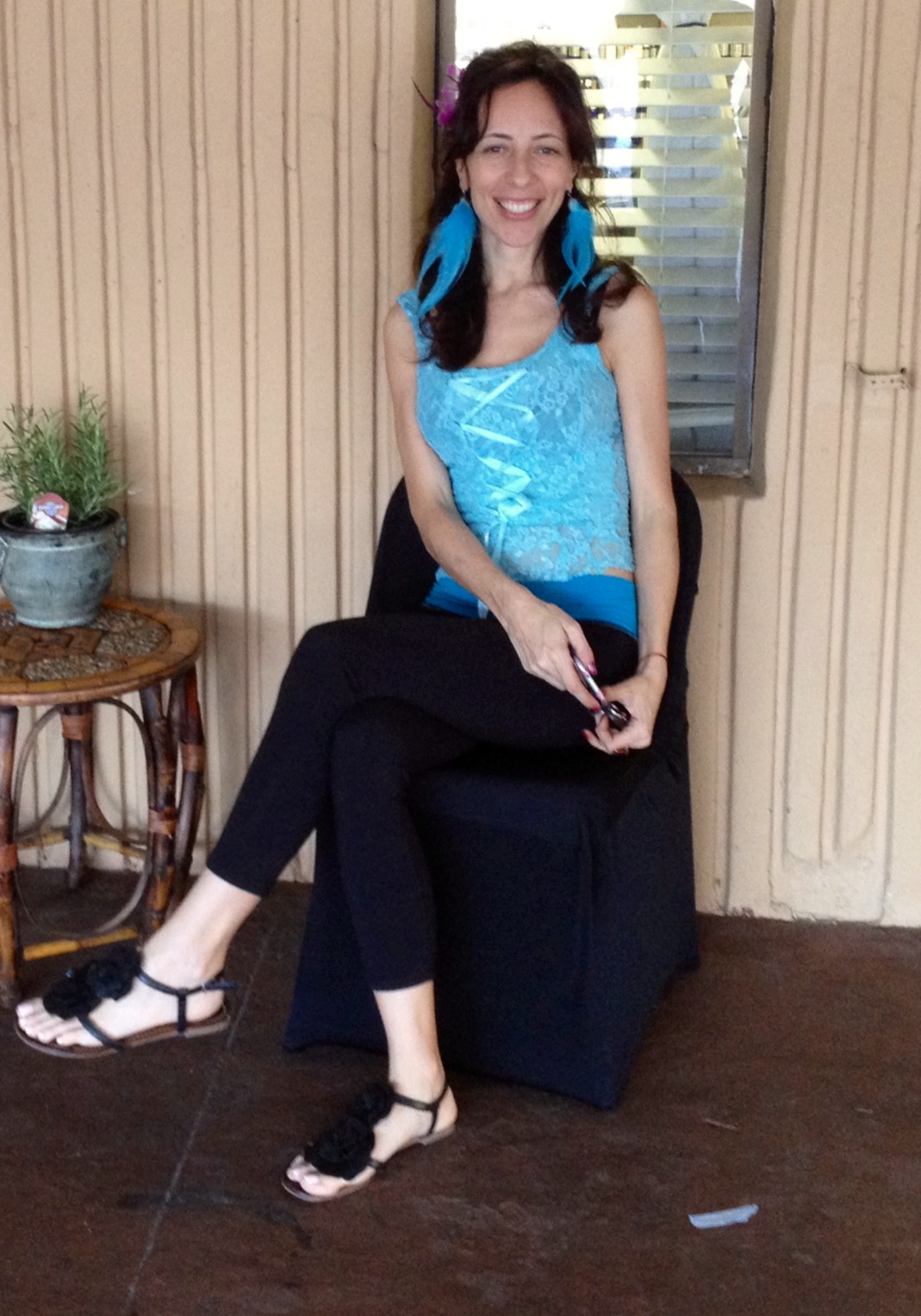 IBANA VILLASENOR OWNER -FOUNDER
MASTER COLORIST & STYLIST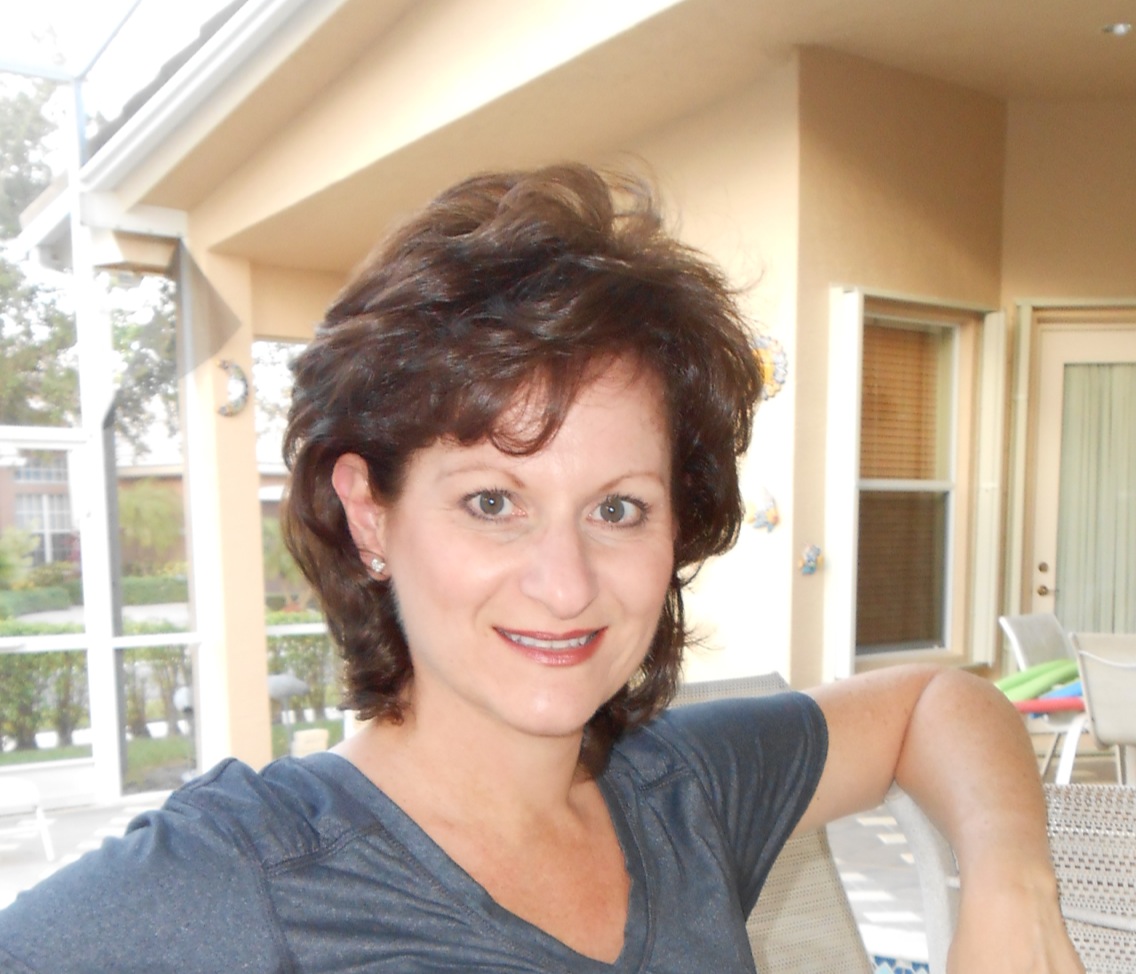 ROSALBA KAHN-STYLIST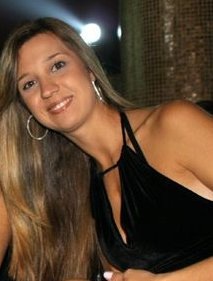 DANIELA NOVAK -ASSISTANT
ORGANIZER-MARKETING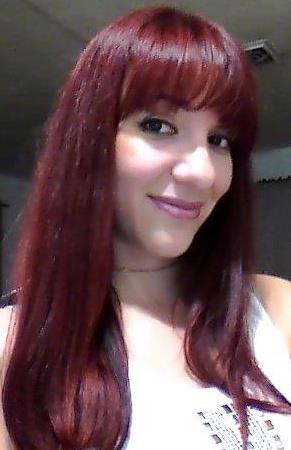 GINA VILLASENOR- ASSINTENCE
MASSAGE THERAPIST-ENERGY WORK
ANGELIC COMUNICATION-SACRED GEOMETRY
A Blunt Haircut Versus a Layered Cut
There are various options of having both a blunt haircut or a layered haircut and many times we have short sighted visions in our mind of a sharp sword edged short cut verses the layered cut.
A Look at Long Locks and the Mature Woman
In today's world, age is little more than a number and should have nothing to do with a person's sense of style.
Are Permanent Curls Right for You?
Perming your hair is a big deal. It is a chemical treatment and it can take its toll of your hair. Be informed and use caution.
Asymmetrical Hairstyles
What are asymmetric styles? Who are they suited for? Are they harder to create than balanced styles? Let's take the topic one question at a time.
Bad Hair Days and Self-Esteem
At some point, everyone has experienced what has become popularly known as a "bad hair day." In many cases, the phrase is used to indicate the overall experience of an unpleasant day.
Best Hairstyles for Summer
In order to avoid an endless string of bad-hair days, it is important to adapt your hairstyle to the time of the year.
Body-Building Tips for Hair
Tips to improve the strength and substance of the hair and its ability to hold a style.
Books With Hairstyles
A selection of books with hairstyles, including professional books used by hairdressers.
Classic Looks
The classic hairstyles that slowly evolve through the years, changing only when techniques and products improve upon them aesthetically.
Corporate Hairstyles
Trends and fashions for office hairstyles. Your career and your hairdo.
Dealing with Specific Facial Features
Deal with problem features like a prominent nose or chin, a high or low forhead ...
Determine Your Face Shape
Know the shape (oval, square, triangle, inverted triangle, round) of your face before choosing a hairstyle.
Evolution of a Hairstyle
All too often women make rash decisions about changing their look, thinking that a new color, a perm or a much shorter cut are called for, only to be filled with regret a few days later.
Fashion and Hair
Often the one facet of creating the perfect look most women fail to consider is how to coordinate their hairstyle with the clothing they are wearing.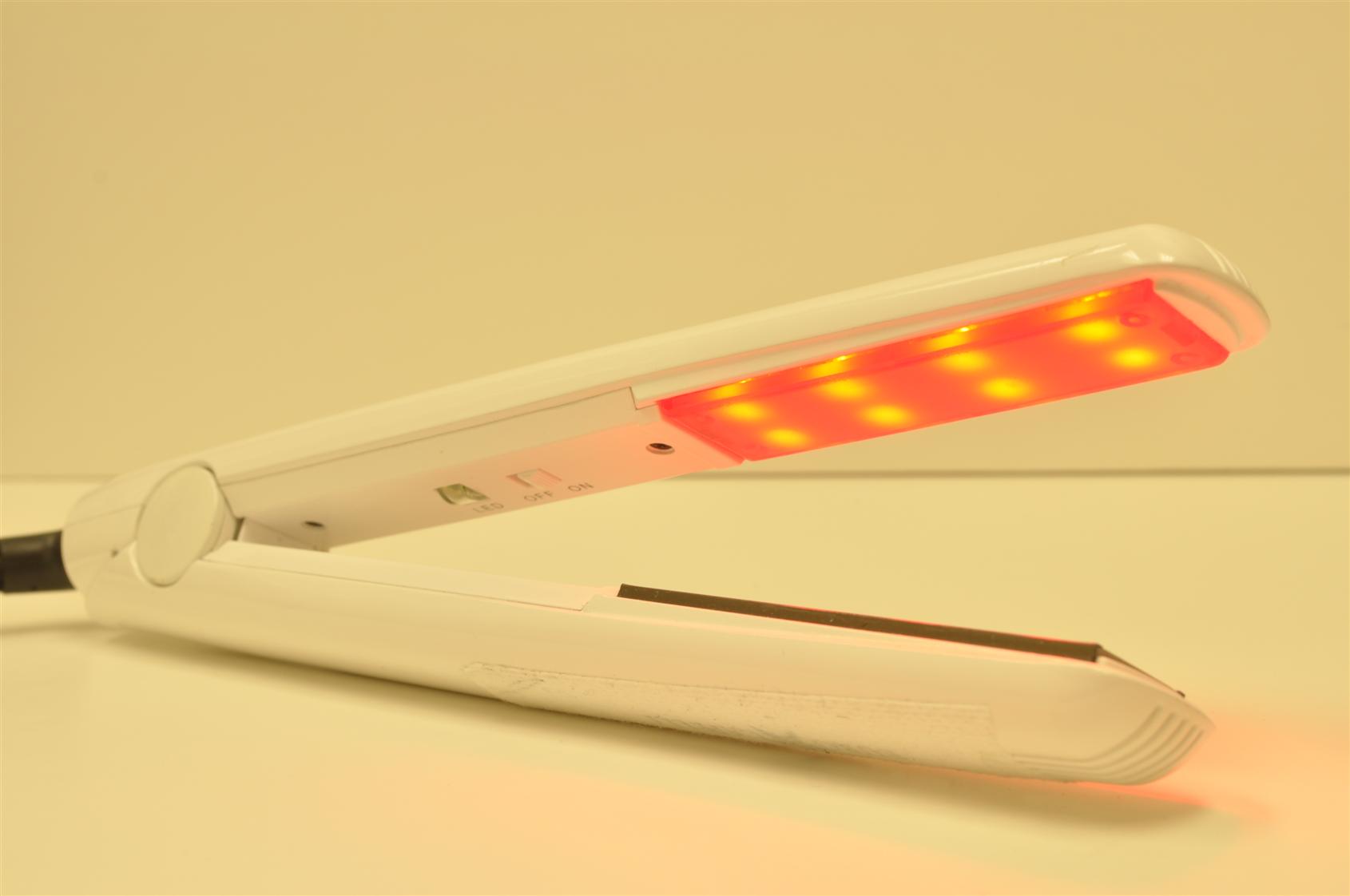 Hair Care Clip with Ultrasonic Far Infrared Rays
Ultrasonic & infrared hair care clip/infrared hair straightener/ultrasonic hair straightener/laser hair iron/keratin therapy
1)It is not a hair iron but a professional hair care clip which can make your hair more healthy and shiny with ultrasonic and far infrared rays
2) HEATING-ALWAYS A KIND OF HURT TO HAIR
Swollen with the heat, the hair squama expands, which causes the crisis of water loss and protein dissolution even during hair care process
This hair care clip can solve the problem perfectly
3) FOUR STAGES OF THE ULTRASONIC COLD THERAPEUTICS
Routine care-densify the hair cuticular stratum-water locking and wet keeping
Periodic reconstructing-reconstruct the tissue and remedy the gap
Hair dying-color selecting/color fastness/color polishing-completely removing, densifying the pigment molecules, shutting gaps of the hair cuticular stratum
Posting-heat preservation/curl keeping-replenishing the stuff, remedy the gap
4) FUNCTION OF ULTRASONIC
Water molecular structure exits in 3 statuses:
solid below 0 degree, liquid under normal temperature and gaze it above 100 degree, with the help of dynamic wave vibrating 36000 times/seconds, the ultra-micro molecular of the water and protein can penetrate directly into the cortex. Magnetic wave vibrating device can gasify the water directly and change the structure of the molecular under normal temperature and with the help of hair infrared rays, the damaged hair will be recovered directly, without heating and swelling, causing less expansion of hair squama.
Keratin Cold Therapeutic!!
Ultrasonic & Far-Infrared hair care iron
Infrared hair care treatment
Ultrasonic & far infrared hair straightener/iron, hair care treatment with CE/ROHS certification.
Keratin Cold Therapy!!
Product Description:
This is the product to deliver and maintain the Unprecedented Stunning Gorgeous Hair.
This is not a hair straightener or flat hair iron, but a next generation technology for hair beauty, which is very successful and popular in Japan & Italian markets.
It provides the superbly nonabrasive cleaning of the hair cuticle layer, and super changes the proximal scale with quintessence, completely rejuvenises the degra.
HAIR HOLISTIC 561-372-5354
Your hair salon it's going green!
But how green it's your hair service?
After a few years of working as a "holistic hair stylist" ,every single day it is like a new day ,full of challenging clients deciding between beauty or health
and new horizons what to conquer on the beauty industry trying to be environmentally friendly.
Every hair show I go ,I found myself hopeless wondering around looking for green products to add to my holistic services ,and trust me ,they don't offer that much .
I am not surprise about the movement to become green ,most of hair salon are very Bussi trying to show how green they are : they paint the walls green color with a low voc soy paint!
they are recycling ,reducing carbon foot prints,re using,trying to keep the best air indoor quality and much more.
They are concentrating on their branding and the concept but at the time of evaluating how green are their services ,the reality is that hair salons are loaded with chemicals every day.
Every body claims to be green but when you read the ingredients ,it's just the color Of their bottles and false claims on the front label.
picture this you are sit down having a "green service" and at the same time many stylist are working around you with different products and not all of the are green ,you have not control!
Do you know how many hair dyes has gluten,nickel, chromium, and cobalt?some symptoms are hypersensitivity reactions, dermatitis, and chronic rhinitis.
It took me a while to really find a definition for what it means to be a holistic hair stylist on a green salon.
how can i choose the service that will satisfy my clients ,fulfill their expectations and find happy health- beauty balance?
Consultation it's a clue but at the same time you need to understand
your products cons and pro facts.
We evaluate life style,scalp and hair condition ,skull bone structure and much complex personal aspects like hair addictions and image distortion disorders.
We acknowledge and embrace hair issues and put a seed of love an intention to it.
I suggest following the moon chart protocol for length,strength ,root work,beautifying .
We regularly do clay,vitamin c ,apple cider vinegar mixology for scalp & hair detox and very important hair nutrition with eco friendly easy to read ingredient labels ,like coconut oil,Shea butters ,argan jojoba oil.
The trimming of the ends every 4 to 6 weeks are essential to maintain a healthy hair .
I educate my clients and how tho handle their hair ,especially curly hair clients have the tendency to manage hair as strait ,also teach them to use hair products .
How can reduce toxicity on your services?
You need to be creative and willing to take the time ,every client it's a unique case, trying to do not touch scalp,reduce time exposure, do hennas color or simple get the courage to stand up to society have a nice hair cut and Go Gray !
Henna,indigo,Amla,buxus,cassia are amazing 100 % natural hair coloring plants,I do the traditional henna methods ,excellent gray coverage .
The good , it is the natural way ,the result are amazing shinny ,healthy ,earthy not chemical smell .
the bad it takes time to staining the hair from 1 hour to 3 hrs average and it many cases colors are warmer .
The Client who decide for henna is choosing health ,and it's grateful about what henna and Nature offers.
Start practicing love and compassion every time you pick at yourself at the mirror ,Make a priority list or rearrange them.
Reach for help if you do not understand or you are prisoner of your hair .
Again your salon is going green ,but how green are their services?
I WOULD LIKE TO ASKED YOU HOW GREEN ARE SALON SERVICES?
Is our hair studio organic?
I can say 75% holistic -25 % conventional intention.
Responding with honesty I personally do not believe a hair salon could be 100% organic; it is misleading.
On the salon service aspect if you read all the ingredients on products and analyze them you will be surprised.
I do my best to reduce toxicity, research, train and look at the alternatives.
I always choose the least invasive, damaging or toxic resource.
Generally clients choose service base on a need and result without know the long term side effects.
Beauty or Health? You choose!
Most of our products are manufactured by green, sustainable companies who follow strict environment-friendly manufacturing.
How green is our studio?
Hair holistic has been the area of reducing toxicity .
We truly live our mission: to embody, promote, and facilitate a healthier planet, green living and sustainable
FRESH OCEAN AIR
Tankless Water Heater
SAVE POWER!
ozone air purifier

The MCI32K is one of the most advanced and most versatile whole house air purification systems on the market today. Using four advanced technologies, the MCI32K helps to eliminate odors, smoke, pollen, dust, bacteria, mold, carbon monoxide, pet dander, viruses, and much more. Noticeable pollution is eliminated in as little as 15 minutes, and the most difficult pollution in as few as 24 hours

The Salon Pure Air Chemical Fume Extraction System
The Salon Pure Air Chemical Fume Extraction System for Hair (Model SPA-H) is appropriate for stylists who prefer the 16″ diameter hood to be positioned above the client's head. It is designed to adsorb and remove formaldehyde, glutaraldehyde, or other vapors generated by the various Keratin Smoothing Treatments.
This Deluxe System is designed for heavy fume removal applications. It includes a patented air filtration media specifically designed to oxidize gaseous pollutants, including, but not limited to, hydrogen sulfide, sulfur dioxide, formaldehyde, glutaraldehyde, ethylene, and mercaptans. Also included is our extended reach self-supporting arm for true overhead positioning, along with an expanded diameter hood.
Both Salon Pure Air Chemical Fume Extraction Systems for Hair offer a specially designed Adsorption Module with a V-Bank configuration, providing high efficiency contaminant removal. This superior design prevents bypass, and provides an even bed thickness. It is designed for use at a maximum air velocity of 250 fpm. Servicing/refilling this module is made simple with a one-piece lid.
In addition, the Salon Pure Air Model SPA-H lowers exposure to a variety of other harmful chemicals generated by additional processes such as coloring, highlighting and permanent treatments.
organic -natural (depend of availavility)
snack bar,tea,coffe,wine,stevia,honey,sugar,agave
REVERSE OSMOSYS DRINKING COLD/ HOT WATER
BRUSH STEAM STERILIZER
Natural generators of healthy ion and bioenergetic vibrations which improve the air quality, energy level and one's general well being. Formed deep in the earth two hundred and fifty million years ago.
Natural Crystal Salt Lamps are hand carved salt crystals from the Wieliczka Salt Mine near Krakow. The warmth and natural beauty of the glow provided by these salt lamps makes them a wonderful accent for any room. They provide a natural ambiance that enhances home and office, and are a perfect answer for providing Feng Shui cures for buildings that have "stuck" energy (chi).
ZEN ENVIROMENT
WE TRY TO BALANCE ALL THE ELEMENTS
NATURAL PLANTS,STONE,METAL,
USE MUSIC,COLOR,AROMA,SENSES,TOUCH
TO BE AWARE OF THE PRESENT MOMENT.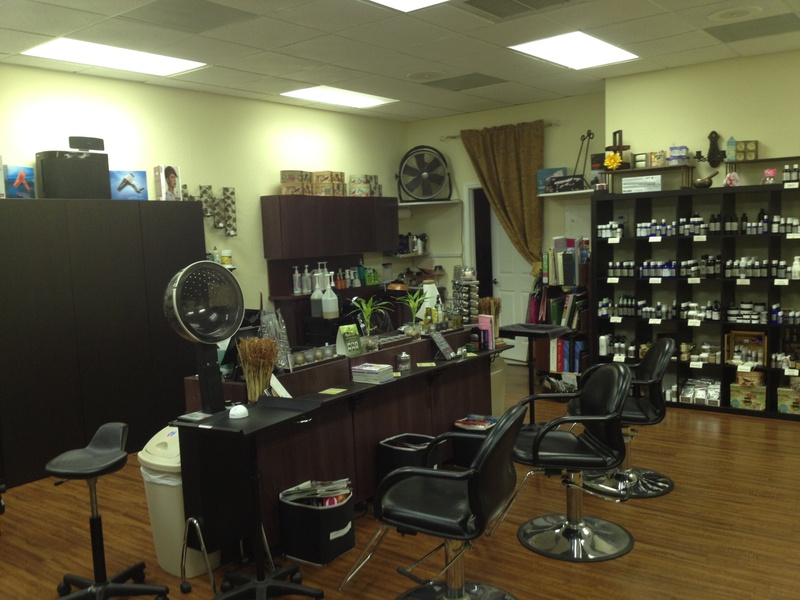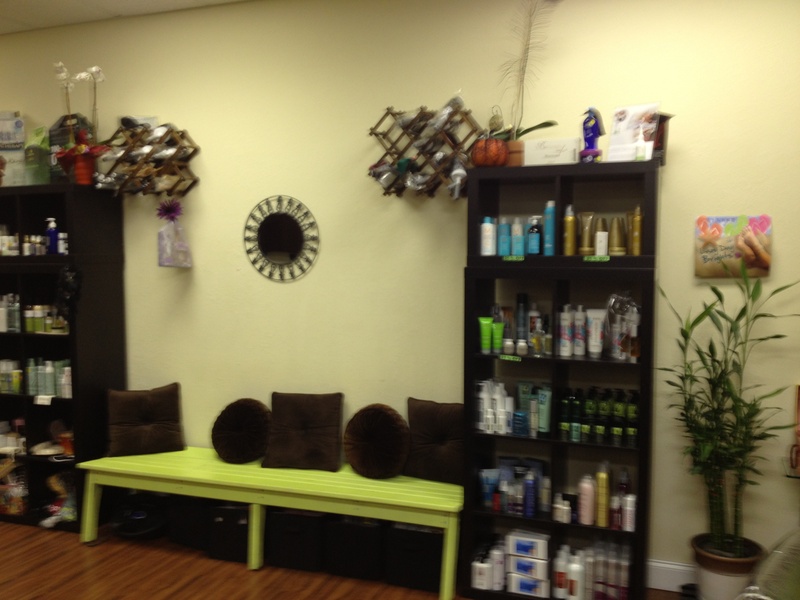 we have a big collection of books about health,body,spirit.
deck card games
tv-dvd movies
spiritual cinama & more
apple tv-roku tv -netflix movies documental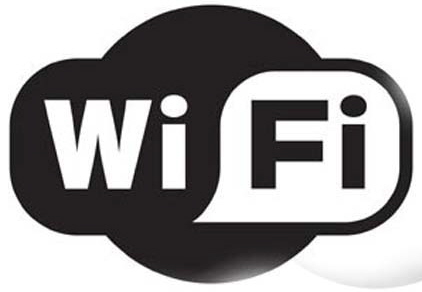 wireless network
HOLISTIC WELLNESS Green Cleaning Products
Green Cleaning supplies (when its available)
TOWELS & LINENS ARE WASH WITH HOLISTIC WELLNESS SOAPNUTS SOAP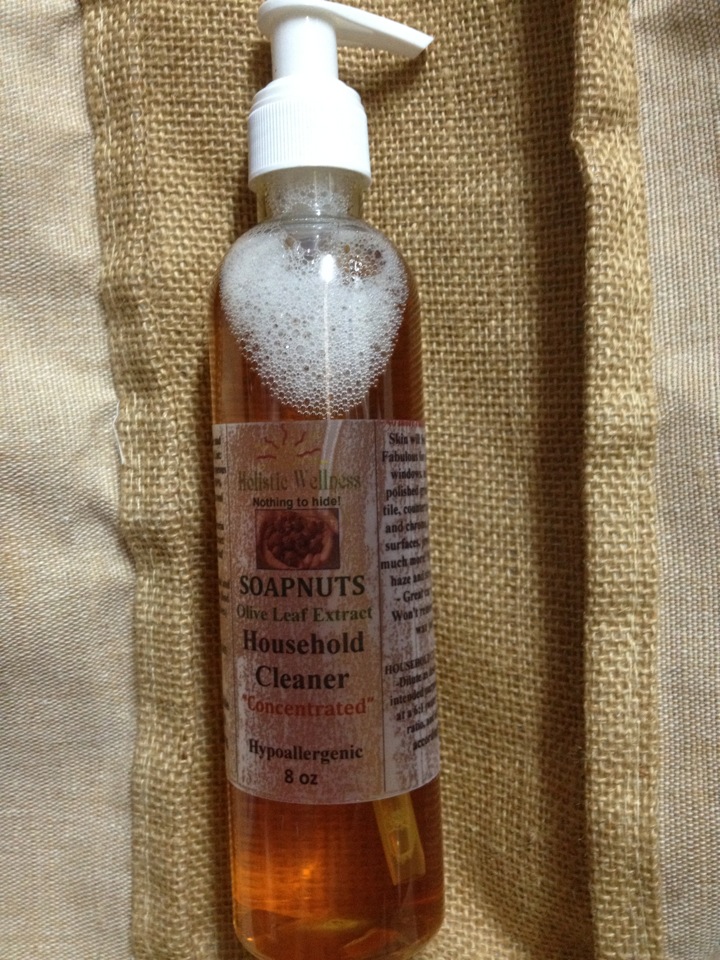 HOLISTIC WELLNESS GREEN CLEANING PRODUCTS
Product ingredient disclosure upon request.