Hair Holistic Safety Precautions in Effect During the Pandemic
 As things start to open slowly, Hair Holistic has put in place preventative measures and precautions to reduce the spread of COVID-19; however, HAIR HOLISTIC can not guarantee that you will not become infected with COVID-19. Further, attending the hair salon could increase your risk and your child(ren)'s risk of contracting COVID-19.
We are following all of the state/province guidelines for safety and sanitation.
In preparation, I would like to schedule a phone, text or virtual tele-beauty (recorded) consultation so we can discuss, agree and secure the appropriate amount of time for your visit.
You voluntary agree to release personal & health information Discuss and fully accept salon safety protocols and procedures prior visit .
OUR COMMITMENT TO MINIMIZED SPREAD
HAIR HOLISTIC has taken steps to reduce the risk of spreading the coronavirus within the salon and we have posted our efforts on our website and in the salon. Please let me know if you have questions about these efforts.
 If You or I Are Sick
You understand that I am committed to keeping you, me, [my staff] and all of our families safe from the spread of this virus. If you show up for an appointment and I [or my office staff] believe that you have a fever or other symptoms, or believe you have been exposed, I will have to require you to leave the salon immediately._______
 If I [or my staff] test positive for the coronavirus, I will notify you so that you can take appropriate precautions.
 Your Confidentiality in the Case of Infection
If you have tested positive for the coronavirus, I may be required to notify local health authorities that you have been in the office. If I have to report this, I will only provide the minimum information necessary for their data collection and i will provide necessary details of your visit .  By signing this form, you are agreeing that I may do so without an additional signed release________
PHASE 1 -RE OPENING
opening with very limited hours, small staff.
additional time between appointments for more thorough cleaning and sanitation, no blow drying hair
*Employees and guests will receive a temperature check prior to entering premises
*enforce 6 feet social distancing
*we will take one client at the time
*Additional guests shouldn't come to the appointment, only those needing services.
*All clients will be required to wear a mask or face shield at all times while in the salon premises, NO EXCEPTIONS. If you have difficulties using the mask during the service ,you can buy a face shields available by request. Initial ________
*Clients off limit salon areas like Retail, Coffee bar, Sofa, sink ,front desk
-You can wait in your car for more comfort
-apply and go for henna services
-color kit to go ,if you are not ready to visit us
*No magazines or books available
* please help us to sanitized the areas you use and touch (Like door handles ,bathroom faucet, toilet flush, chair cover )with the spray sanitizer we provided you in your kit .
As a part of finding an efficient and productive sanitation procedure, HAIR HOLISTIC will provide a disposable safety salon kit.
This Disposable supplies are for each client and all salon services and it will be in place for the safety and security of all.
We are working hard to give you the new disposable measures at a reasonable disposable fee, so you can continue having your essential hair services with a peaceful mind that you will be safe in our salon .
-The disposable kit will include but it not be limited and it will depend on availability, demand, supplier price, etc : shoe cover, disposable gown, 1 cape, 1fiber towel, towel, bowl, blue face mask, small hand sanitizer spray ,chair and sink cover, plastic cap, comb, clips, gloves ,toilet cover ,. -Disposables are available regular plastic $20 _______ and eco friendly biodegradable version $24______
-If the disposable fiber towel is not enough you can buy extra ones or a choice of micro fiber or cotton towel ______
*HAIR HOLISTIC WILL AVOID THE USE OF THE BLOW DRY TO AVOID THE AIR FORCE TO SPREAD VIRUS or FLUIDS _________
RETAIL
*CURB DELIVERY ONLY
*ORDER BY PHONE,EMAIL,SOCIAL MEDIA
Payment
*contactless PAYMENT PREFERRED :
VENMO 561-372-5354 IBANAV
PAYPAL [email protected]
Apple Pay
Apple Cash
PHASE 2
open with more staff, move from one shift per day to two shifts per day, same sanitation protocols as phase 1.
Same client requirements as phase 1
PHASE 3
Relaxation of some of the sanitation protocols based on public health data assessment and experiences of other businesses, may include less time between services, reopen all spa services but no locker room use or related amenities
PHASE 4
A further relaxation of sanitation protocols and other policies enacted during phases 1, 2 and 3.
This will be the operative phase until a vaccine is developed for COVID-19.
Higher safety protocols than before the coronavirus pandemic will still be
To continue to serve you during these times, we would like to offer curbside delivery of our products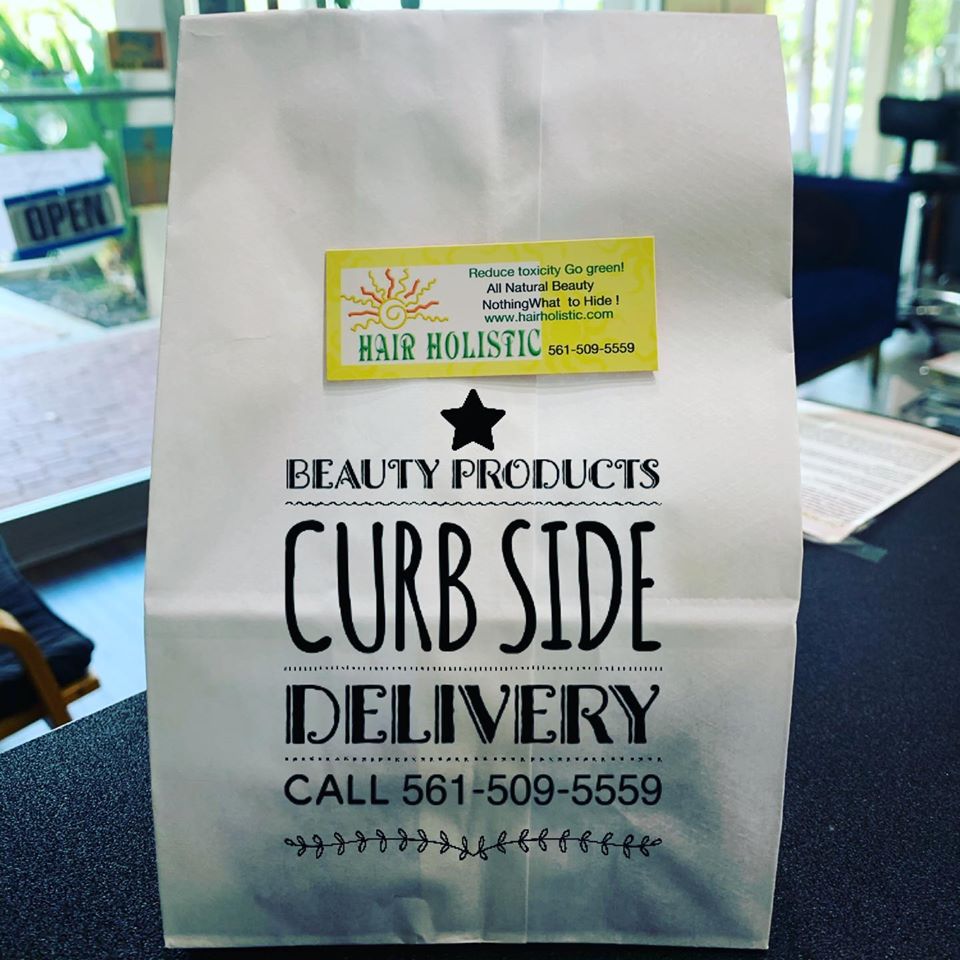 To continue to serve you during these times, we would like you to know we won't be shutting down our lab as the products we sell which now includes liquid hand and bath soaps are qualified as life sustaining. As far as we know, distributors such as yourself, fall into this category as well.
We have adopted stringent disinfecting procedures for all arriving boxes, contents of every box, product handling and filling which now includes disinfecting all filled bottles and jars, packing materials and boxes before products are shipped.
According to the New England Journal of Medicine COVID19's stability is as follows:
3 HOURS IN AIR
4 HOURS ON COPPER SURFACES
24 HOURS ON CARDBOARD
2-3 DAYS ON PLASTIC AND STAINLESS STEEL.
With that in mind, since we don't know if the virus has been exposed to boxes once they leave our lab, we strongly encourage you to handle the boxes with gloves, wear a mask and allow the boxes to remain unopened for a period of a minimum of 4 days to be safe. Basically the same attitude and precautions as the health professionals are stating which is to assume you and everyone else has the virus and protect yourself and others accordingly. We also strongly encourage to pass this info along to your clients.
Stay well and good luck through these trying times.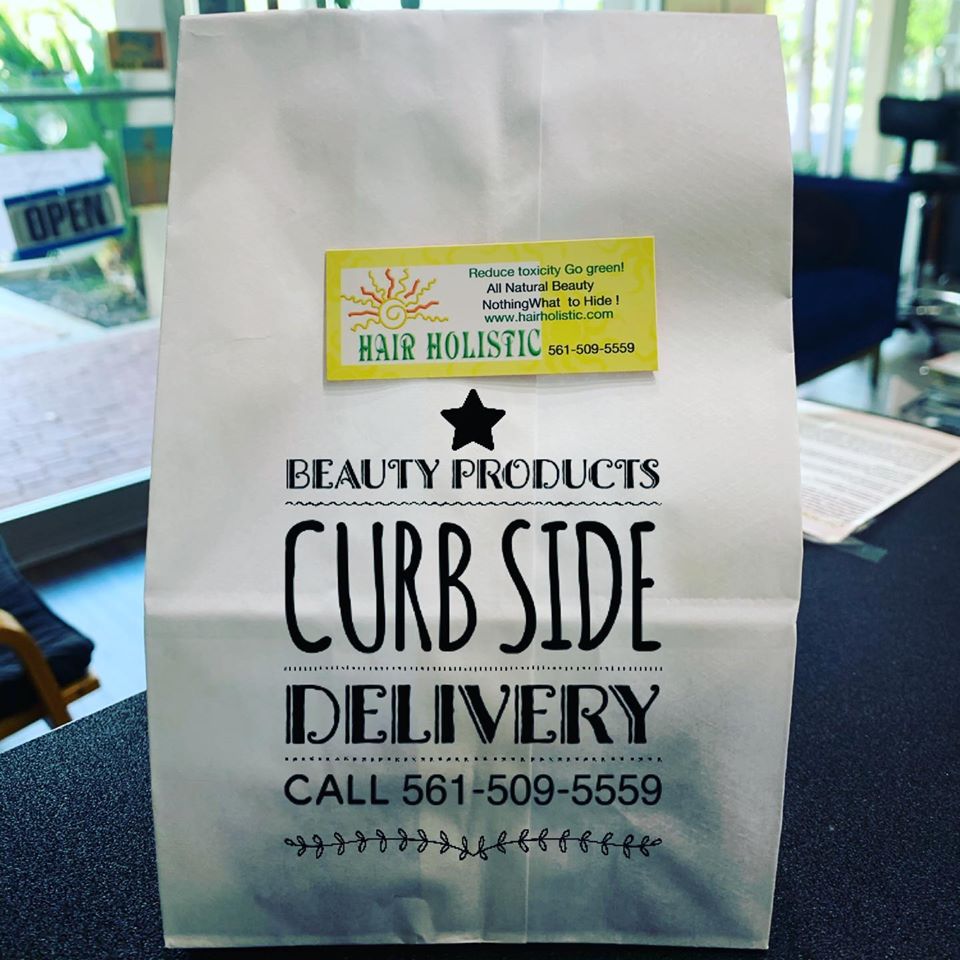 HAIR HOLISTIC COVID-19 UPDATE
We are closely monitoring the current situation with COVID-19 (the coronavirus) and are committed to taking appropriate steps to navigate this challenging time.
Please know that cleanliness and sanitization have always been a big part of running a great hair salon, and we already follow strict guidelines from local health departments. However, due to the current situation, we are increasing and adding to our current supply of cleaning and sanitizing materials to ensure our stylists can clean and disinfect the salon even more thoroughly throughout the course of the day.
We are working in a service-salon protocole and adding disposable
Capes,Towels .
We are evaluating cost and availability.
https://www.facebook.com/holisticsalons/videos/832964297322571/" target="_blank">www.facebook.com/holisticsalons/videos/832964297322571/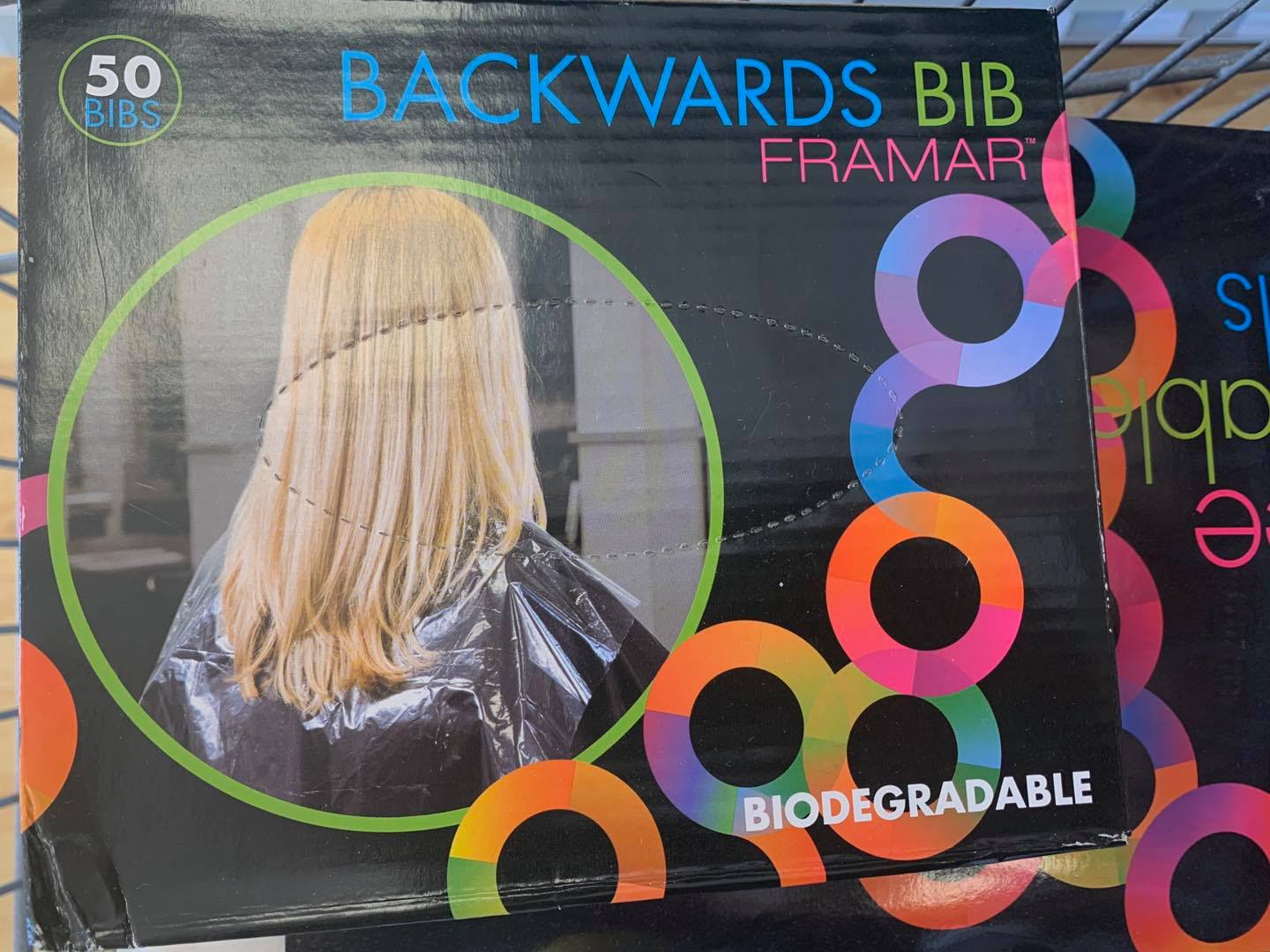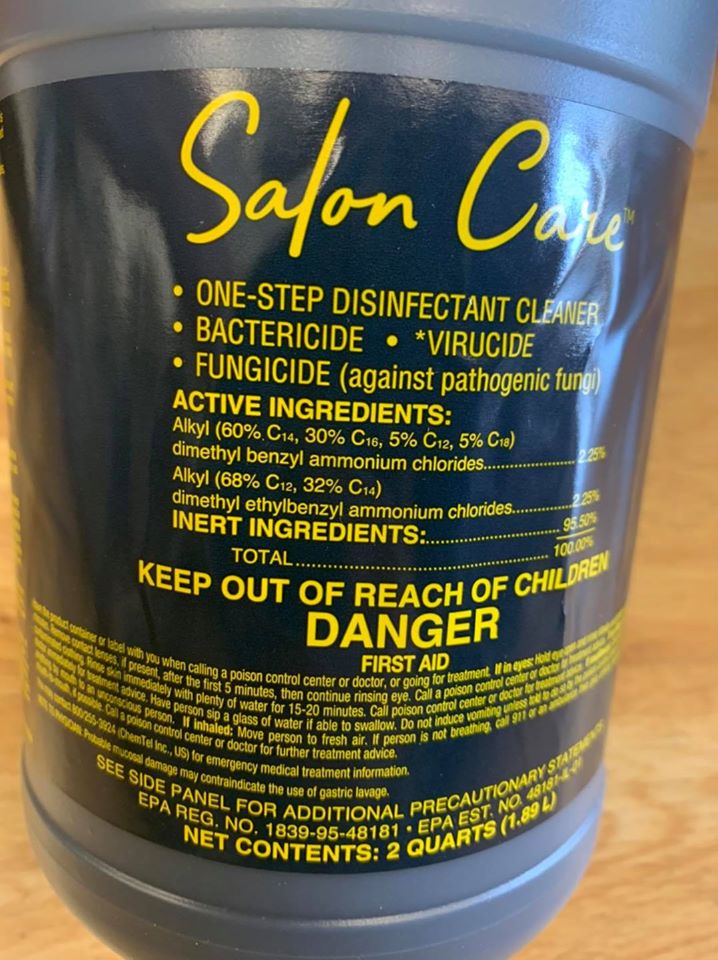 Corona virus Temporarily client protocol 
In efforts to continue open our doors as long this virus outbreak allow it , we are adapting a few steps to reduce the exposure .
"social distancing."
The idea here is that now that this virus is out in the community and we have no medical way to prevent its spread, it's up to us to keep far enough away from other people that we decrease the odds that we'll get sick.And remember, because many people can be contagious despite having no or mild symptoms, "social distancing" doesn't just mean avoiding people who cough—it means staying a safe distance away from other people.
CDC recommended :6 feet distant
As a temporarily measures :
Please consider rescheduling if:
-feel sick with in 2 weeks
-traveled yourself or any relative had traveled within 2 weeks .
-We love kids but please leave them home .
- Seriously consider it if you have any pre existing conditions .
WHAT TO EXPECT 
-please bring hand sanitizer , we are doing our best but it's very hard to get it ,our supply it's getting low .
- bring older clothes just in case our disposable capes are generic fit .
-Expect a call from us
- Before arriving to your appointment Call or text , we will be preparing the space to have your service .
-please wait in your car till we respond we are ready to star service .
-as soon you coming please wash your hands .
- highly suggest while you are processing , politely to wait in your car to avoid gathering in a closed space .We will try to reduce crow as posible.
-let us know any other suggestions to be consider
Thanks